Mechanical Engineering ME
Programme
Approved Intake
B.Tech (Mechanical Engineering)
60
Know More
M.Tech (Thermal Engineering)
12
Know More
The program is Affiliated to JNTU.
Mechanical engineering is the study, design, development, construction, and testing of mechanical and thermal sensors and devices, including tools, engines, and machines. Mechanical engineering careers center on creating technologies to meet a wide range of human needs.

AICTE Approved
Degree Recognition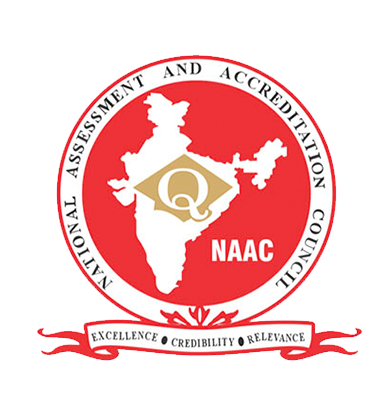 NAAC A++ Grade (3rd Cycle)
Autonomous Institution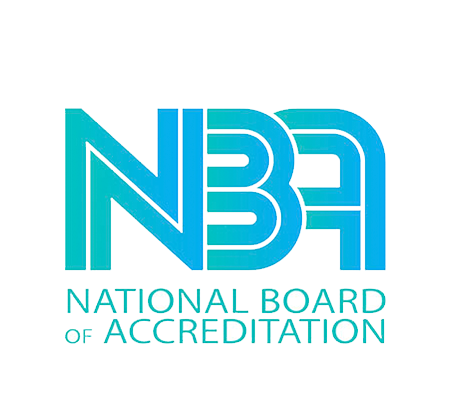 NBA Accreditation Tier 1
For Academic Years 2021-2022 to 2022-2023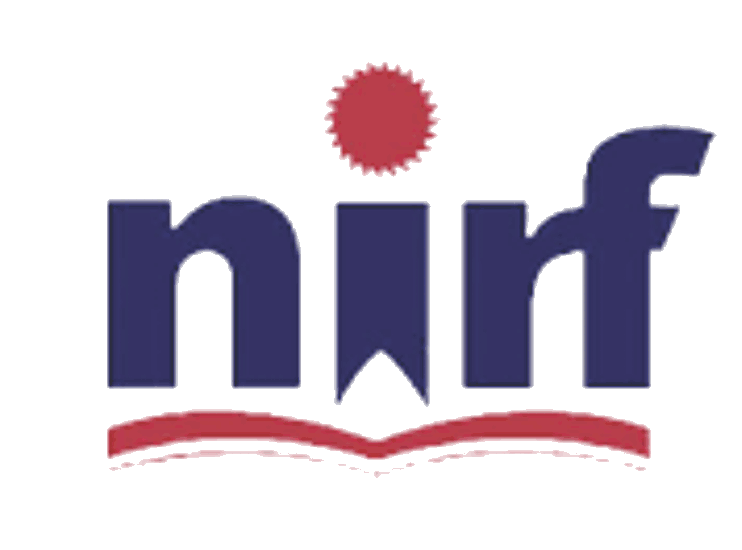 NIRF All India Rank 2022
Ranked in 201 - 250 Band. All India Engineering Category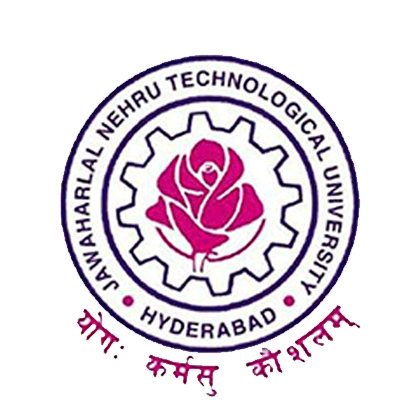 Affiliated to JNTU Hyderabad
Degree Recognition
Programme Overview
Key Highlights


Industry attachments: Seminars / Conferences / Workshops / Industry Visits / Guest Lectures


AICTE Approved ME Graduate Degree


NBA Accreditation Tier 1 For Academic Year 2021-2022 to 2022-2023


Lectures by Industry Experts & academia


200+ hours of live interaction with faculty
360-degree career support
Research materials for future design opportunities and usage


Student Support available with Mentor Programme


Our MREC Alumni Serve as Mentors to Contribute Sustaining Career Resources


Knowledgeable in the machining and fabrication process


Business Simulations through MNCs and Industries Tie Ups


Inhouse Real Time Mini and Major Projects


Identify, visualize, formulate and solve engineering problems in the field of mechanical Engineering.


One-on-one interaction with industry mentors


Campus Placement drives with top MNCs
Top Subjects you will learn
Thermodynamics, Mechanics of Solids, Fluid Mechanics and Hydraulic Machines, Dynamics of Machines
Who Is This Programme For?
Those who have qualified the Intermediate(10 + 2) with Maths,Physics and Chemistry as their main stream or completed Diploma Program successfully are also eligible; The applicants must have secured a minimum of 50% in their 12th or Diploma Program
Job Opportunity
Mechanical Engineer, CAD Technician, Automotive engineer, Maintenance engineer, Acoustic consultant, Control and Instrumentation Engineer, Broadcast engineer, Nuclear Engineer
Minimum Eligibility
The minimum qualification for admission to the B.Tech course is based on the merit in AIEEE / JEE / TSEAMCET after Intermediate or State Level Common entrance test ECET (Engineering Common Entrance Test) conducted by Telangana State Government, for admission into 2nd year (Lateral Entry) for Diploma passed students from an approved institution with at least 50% marks in appropriate branch of Engineering/Technology
Syllabus
Best-in-class content by leading faculty and industry leaders in the form of videos, cases and projects, assignments and live sessions
Tools Integral To The Programme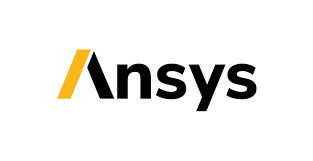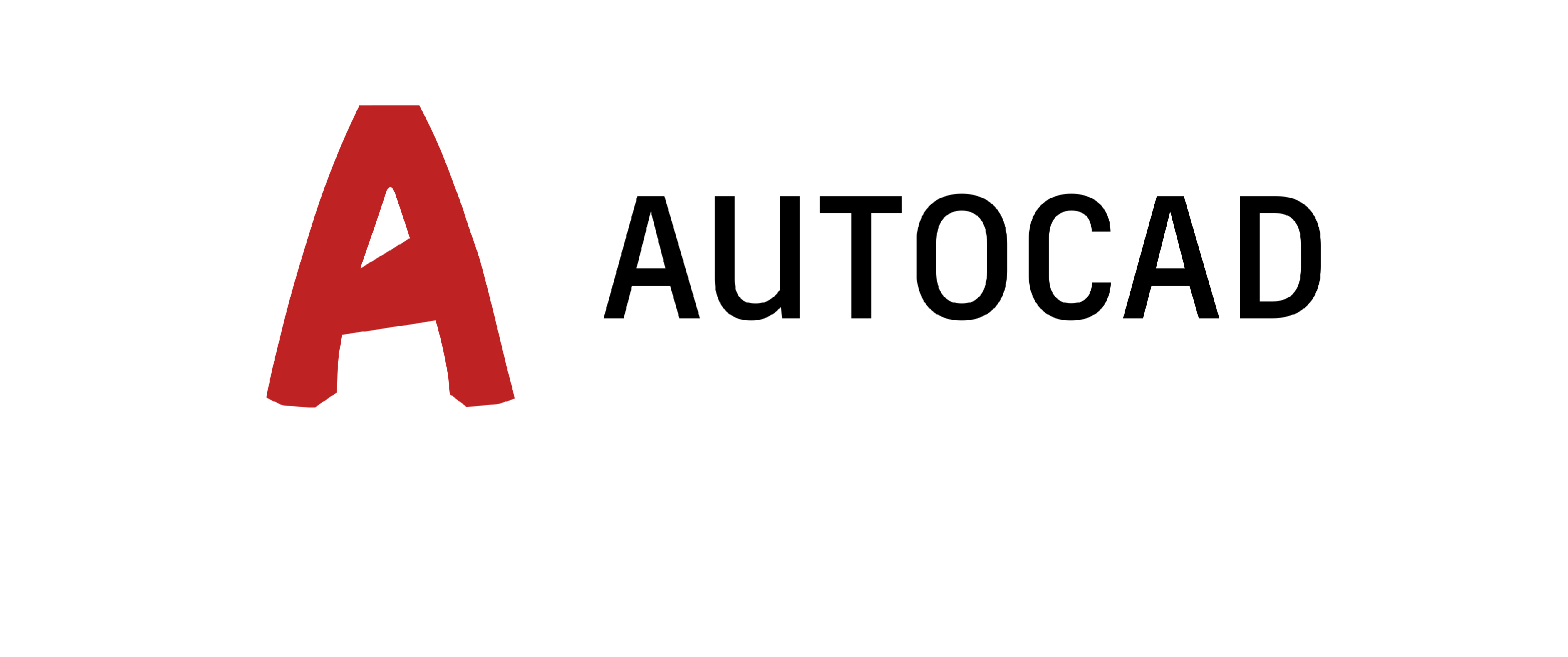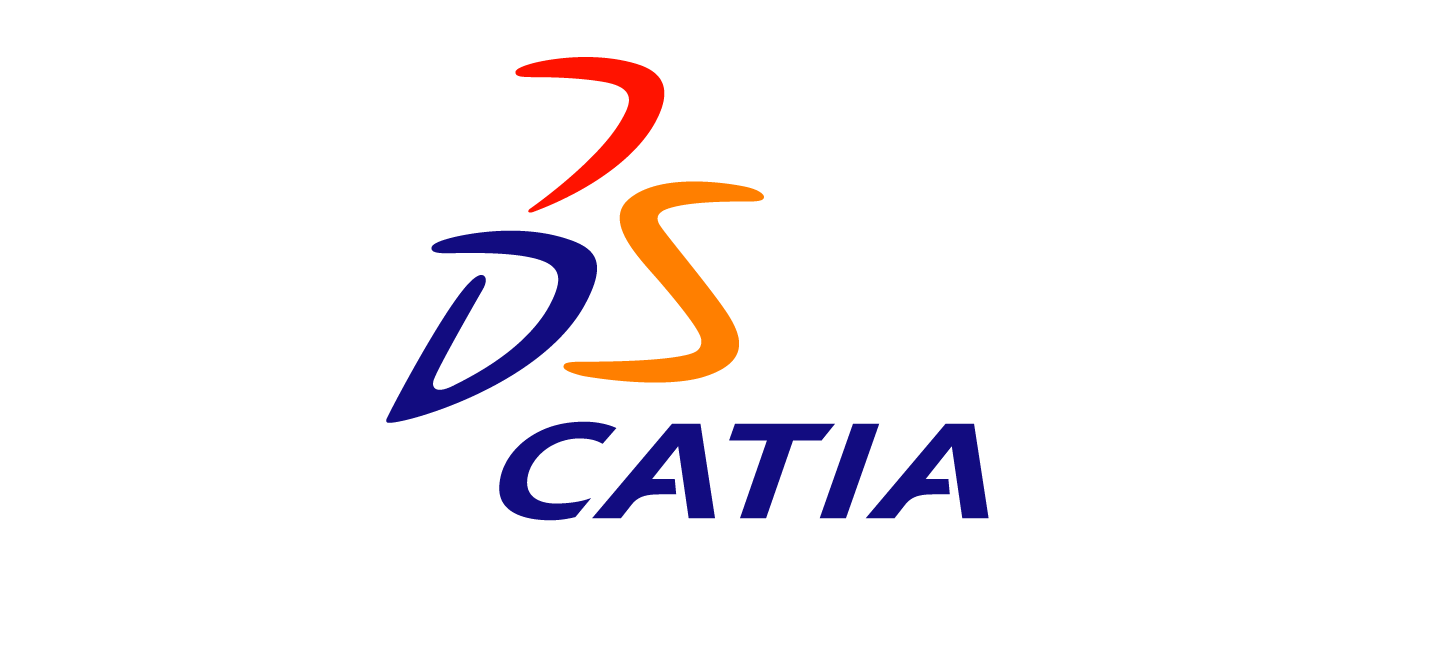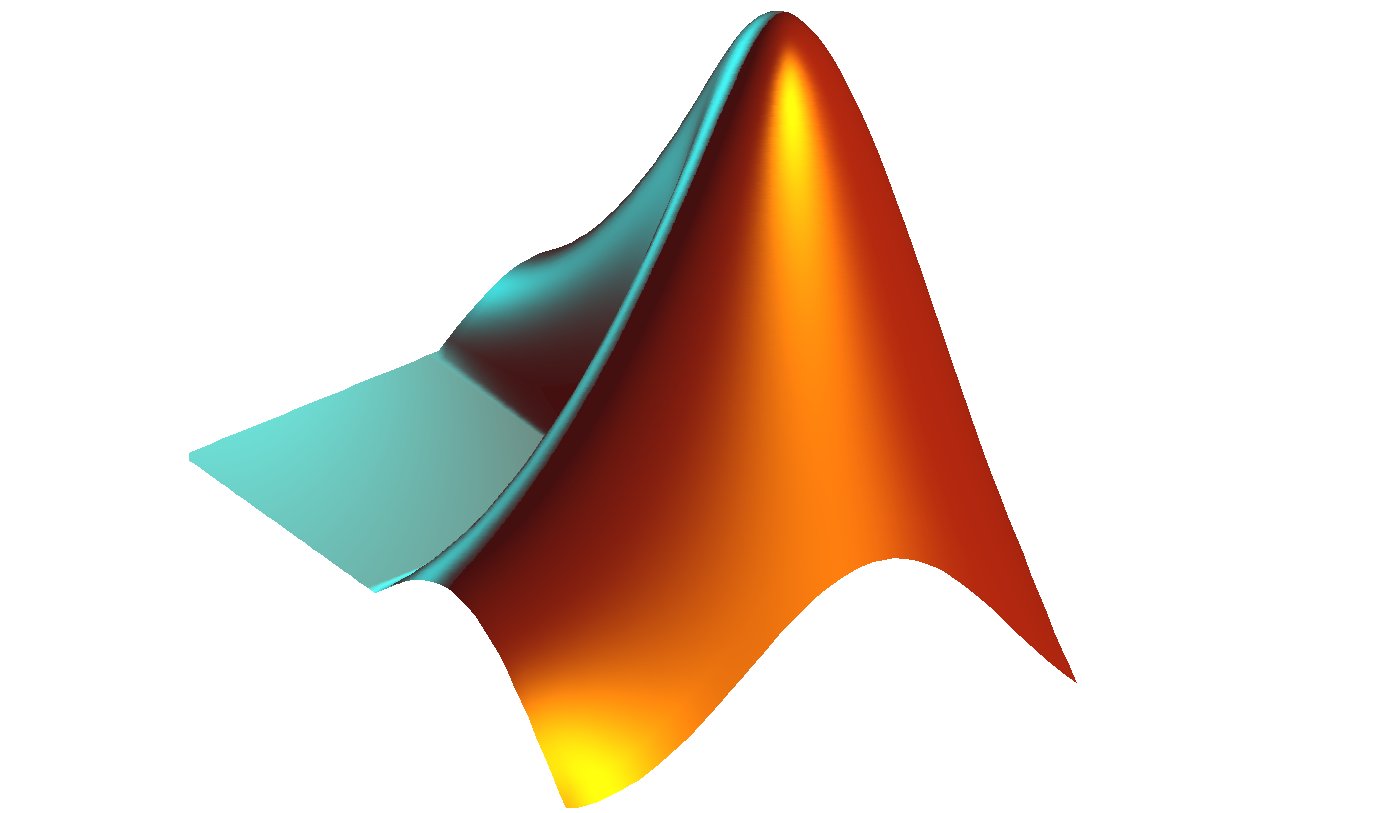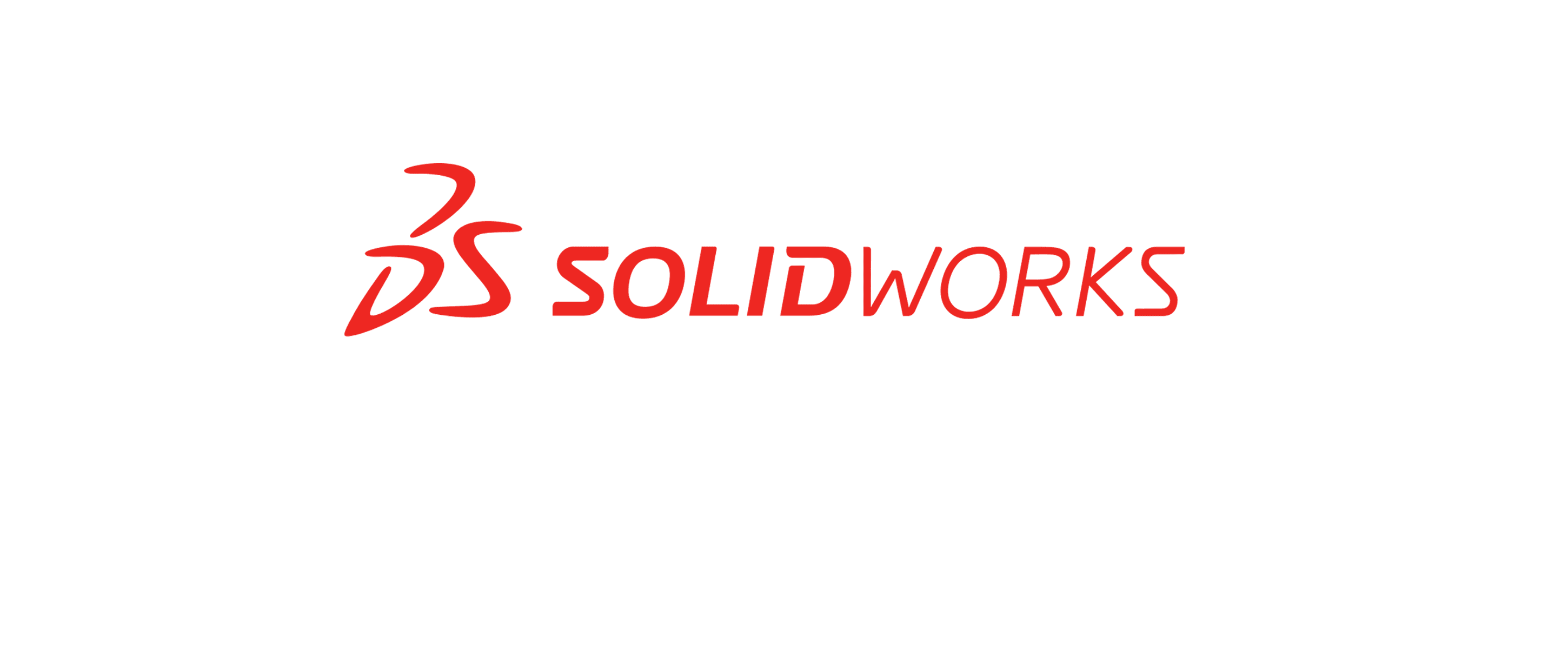 Build a rewarding career
1200+ Industry Hiring Partners | 50% Average Salary Hike
Department Wise Placements
---
Department Wise Placement Details

Department
2022-2023
2021-2022
2020-2021
2019-2020
2018-2019
2017-2018
ME
238
250
174
168
164
222
| Department | 2016-2017 | 2015-2016 | 2014-2015 |
| --- | --- | --- | --- |
| ME | 146 | 134 | 81 |
DEVADI RAMA KRISHNA
WIPRO TURBO
6.5 LPA
Roll No : 18J41A0311
KOTA SANKETH
WIPRO TURBO
6.5 LPA
Roll No : 18J41A0324
B.kalyan
ZELFSTUDIE
6 LPA
Roll No : 17J41A0375
Gudipalli vinayreddy
ZELFSTUDIE
6 LPA
Roll No : 17J41A0384
MREC Placements
A thriving community of creative and accomplished people from around the world
350+
Total no. of Recruiters
30+
Fortune 500 Companies
Our Recruiters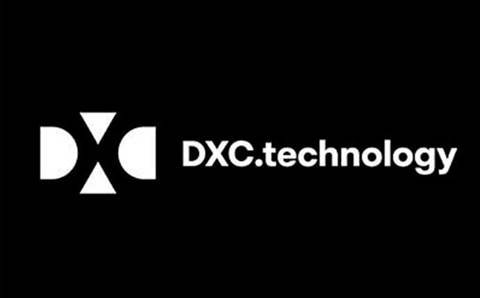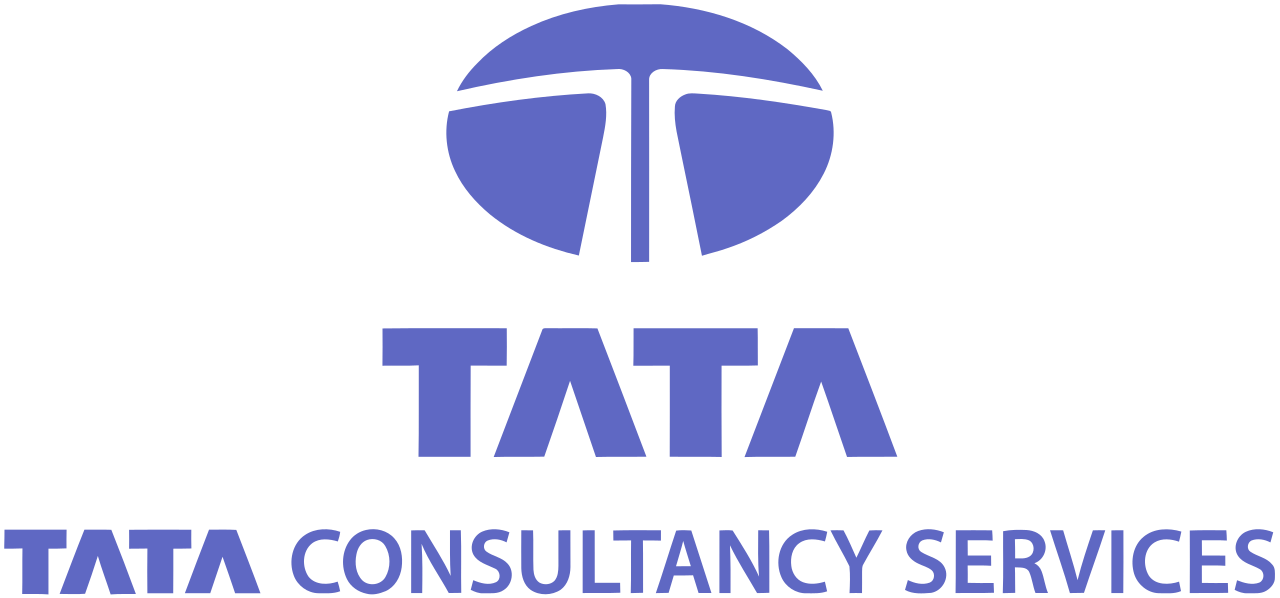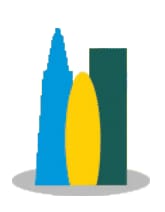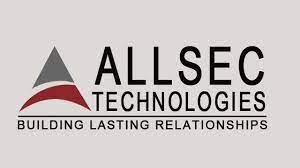 Upcoming Placement Drives
Feb 24
Virtual Prop

Company Name:

Virtual

Prop





Educational Qualification: Civil Engineering



Internship Location: Hyderabad

Internship Role: Builder Onboarding and Site Inspection Engineer.

Internship Duties:
Students will meet a list of builders on a weekly basis and onboard them onto our platform. They will have the opportunity to visit multiple modern constructions and huge community projects in the city and learn about


Modern Construction Styles

Floor Plans, Interior Designs, Vastu, etc.

Materials being used by top builders

Costing and Pricing

Marketing and Sale Procedure

By the end of the internship, students will have complete practical knowledge on the business aspects of Real Estate in Hyderabad.

Internship Stipend: 6500 Rs / month

Placement: Students who perform well in the internship will be placed immediately.

Job Role: Based on their performance and skills the students will be appointed to any of the roles mentioned below

2) Digital Marketing Manager

3) Builder Relations and Onboarding Executive

Package: Our packages start from 4 Lakh per Annum and range upto 6 Lakhs per Annum.

Eligibility Criteria: 60% and Above Aggregate , No Backlogs.

B. TECH
Feb 18
ALIENS GROUP

ALIENS

GROUP

is a premium real estate player based out of Hyderabad and poised to dominate

real estate market with a land bank of 1500+ acres land to transform the way we live by

matching it up with global standards and deliver exceptional quality of living spaces governed

by our idea of 'intelligent living'.



Founded in 2004 with the visionary zeal of transforming Hyderabad's landscape,

Aliens

Group

has achieved spectacular feat in real estate industry. Headquartered in Hyderabad.

Aliens

Group

includes companies such as

Aliens

Developers Pvt. Ltd.,

Aliens

Smart City Pvt. Ltd.,

Aliens

Lifestyle Interiors Pvt. Ltd. and

Aliens

Infra Tech Pvt. Ltd. Having successfully executed multiple projects such as Sweet Home Venus, Fast Track,

Aliens

Blend,

Aliens

Valley,

Aliens

Elite etc.,

Aliens

Group

has lived up to its name and reputation and made a mark for itself by winning multiple accolades. Some of its flagship ongoing projects such as

Aliens

Space Station and

Aliens

Hub are one-of-its kind developments in Indian housing and living space.

Please find the enclosed corporate mailer and newsletter for more details.

We at

Aliens

are looking for an enthusiastic and dynamic

Business Development Executive.

The incumbent will be responsible for cold calling, lead generation, scheduling customer meets and brand representation. Please find more mentioned below.

Role:-

Business Development Executive

Qualification:-

B.Tech,

MBA 2021,2022 passed out candidates.

Mode of work:-

Work from Office

Salary:

3

.65 LPA (2.65+1 lac variable pay)

Benefits:-

Bus Shuttle + Subsidized Food + Accom. Expenses + Incentives

Location:-

Hyderabad

Joining duration:-

Immediate joiners

B. TECH
Feb 15
MYFIRSTXP

As per our conversation please find below the details regarding the placement drive.


About MYFIRSTXP

MyFirstXP by Zolostays Property Solutions Pvt. Ltd. is India's one of the first platforms with the idea of bridging the disconnect that exists in the system, between what students learn through various programs and what employers expect from them while hiring.
Students spend millions of rupees to complete their studies and other courses - all of which ideally, has to culminate in a great job.
However, due to less job contextuality and job relevance of the courses, a significant majority of these students struggle to get one. Ironically, at the same time, the companies are struggling to get the right talent for their workforce. And this is where we come in.
At MyFirstXP, we have created a solution that bridges this last-mile gap. One which helps job aspirants as well as the companies who hire them.


We as an organization are putting up a proposal for campus recruitment to hire graduates or freshers for our firm for the role of BUSINESS DEVELOPMENT ASSOCIATE (BDA).

We are attaching our company profile along with the Job Description for Business Development Associate Role and Salary details, which you can share with the students so that enthusiastic candidates can apply.

PACKAGE

OFFERING (Yearly)

Graduates/Post Graduates

4,00,000 (FIXED)

2,00,000 (VARIABLE)

POSITION SPECIFICATION ROLE- Associate- Business Development LOCATION- Bengaluru, Karnataka ABOUT MYFIRSTXPMyFirstXP by Zolostays Property Solutions Pvt. Ltd. is one of the first platforms in India with the goal of bridging the gap between what students learn in various programmes and what employers expect from them when hiring. Students spend millions of rupees on their studies and other courses, all of which should ideally result in a great job. However, due to the courses' lack of job context and relevance, the vast majority of these students are unable to obtain one. At the same time, companies are having difficulty finding qualified candidates for their workforce. We as an organization are putting up a proposal for campus recruitment to hire candidates for our firm for the role of Associate- Business Development About the Role/Responsibilities: Responsibilities1- Achieve the set targets 2- Reach out to the leads assigned through the outb

B. TECH
Feb 12
Hettich

As per our telecon today's , herewith I am sharing the profile of our company & job profile . Regarding Campus Placement Program covering Mechanical Engineering for our company – Hettich India Pvt. Ltd. It is a German based company almost 125 years old & started their India Operations in 2000-01. Today it is 500 cr.+ Company and growing at a fast pace as per future business plans. You can visit their website to get more details about the company's profile & its background.
For more details you may visit our Website: www.hettich.com

The job specifications for the campus placement's are attached for your ready reference. Currently our requirement is to pick up 4-6 students For Hettich based on test & interview selection process. And we would request you to kindly share the list of all interested students (males only) who scored at least 60% of marks in BTech. (B.mech.), accordingly we can plan our further schedule in coming week or so.

And also note that, as soon as student join us they will first undergo training session & if they clear the training test then only we will offer them the appointment letter.

There will be a 02 years of bond as well from the candidates & we take security cheque of 50,000/- against the same, in case if student leave before 02 years then cheque will be debited from their respective account.

Please let us know the date



Awaiting for your positive response & for further clarification, feel free to call on undermentioned numbers

B. TECH
World Class Amenities
Campus Facilties
Gymnasium
Activities Center
24*7 Wi-Fi
Enabled Campus
Library
Learning Resource Centre
Auditoriums/ Seminar
Rooms
ACADEMIC FACILITIES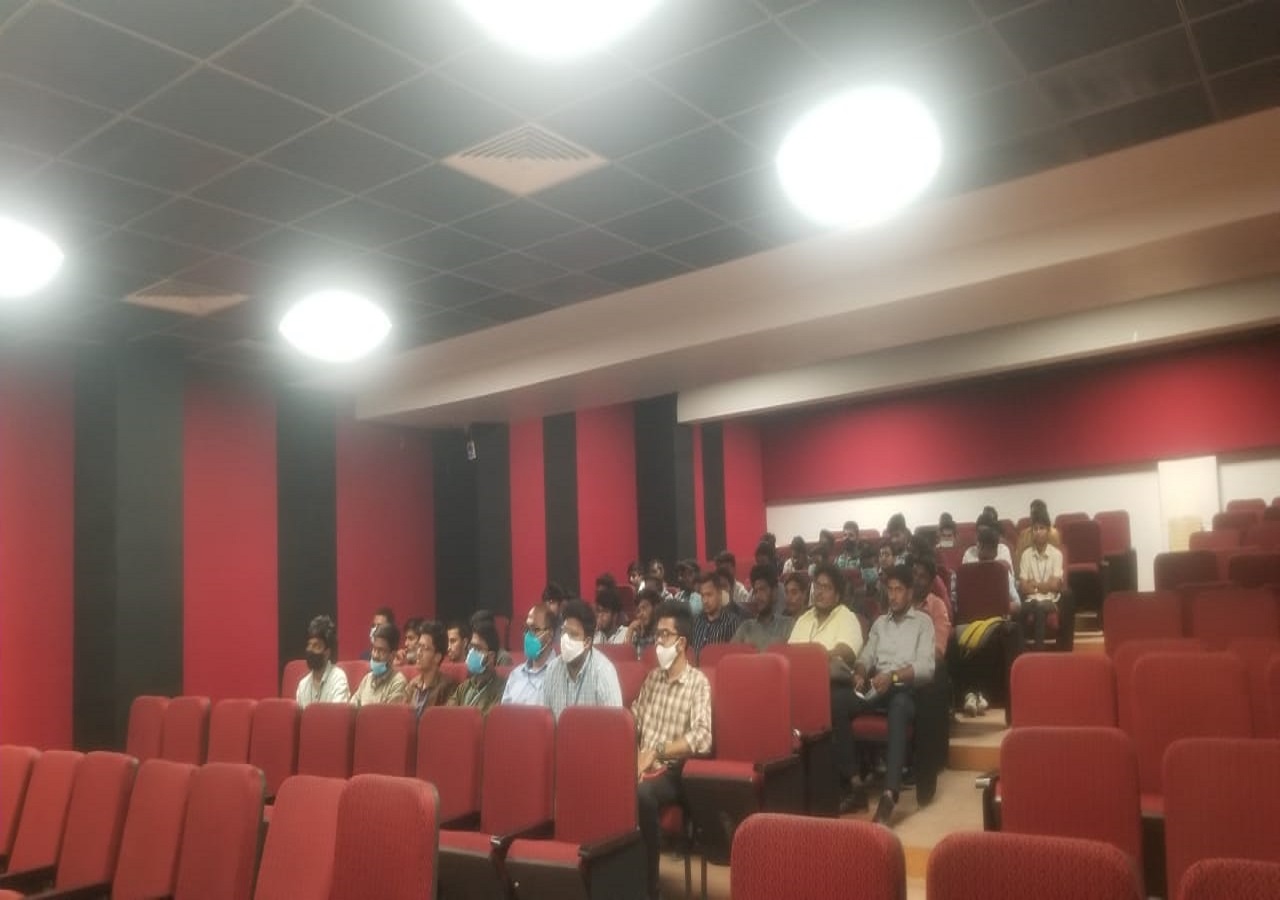 Auditoriums & Seminar Rooms
MREC has Auditoriums and Seminar Rooms equipped with the latest audio visual facilities for guest lectures, seminars, presentations, and other academic activities. Besides, every department has a Conference/Board room for meetings, faculty presentations, and discussions.
The auditorium is spacious enough to accommodate very large gatherings on special occasions. It also provides the right ambiance and environment for presentations and gatherings and to conduct various workshops, conferences and other academic programmes like seminars, workshops, symposiums, Guest Lectures etc.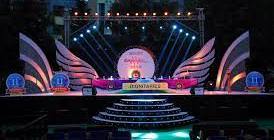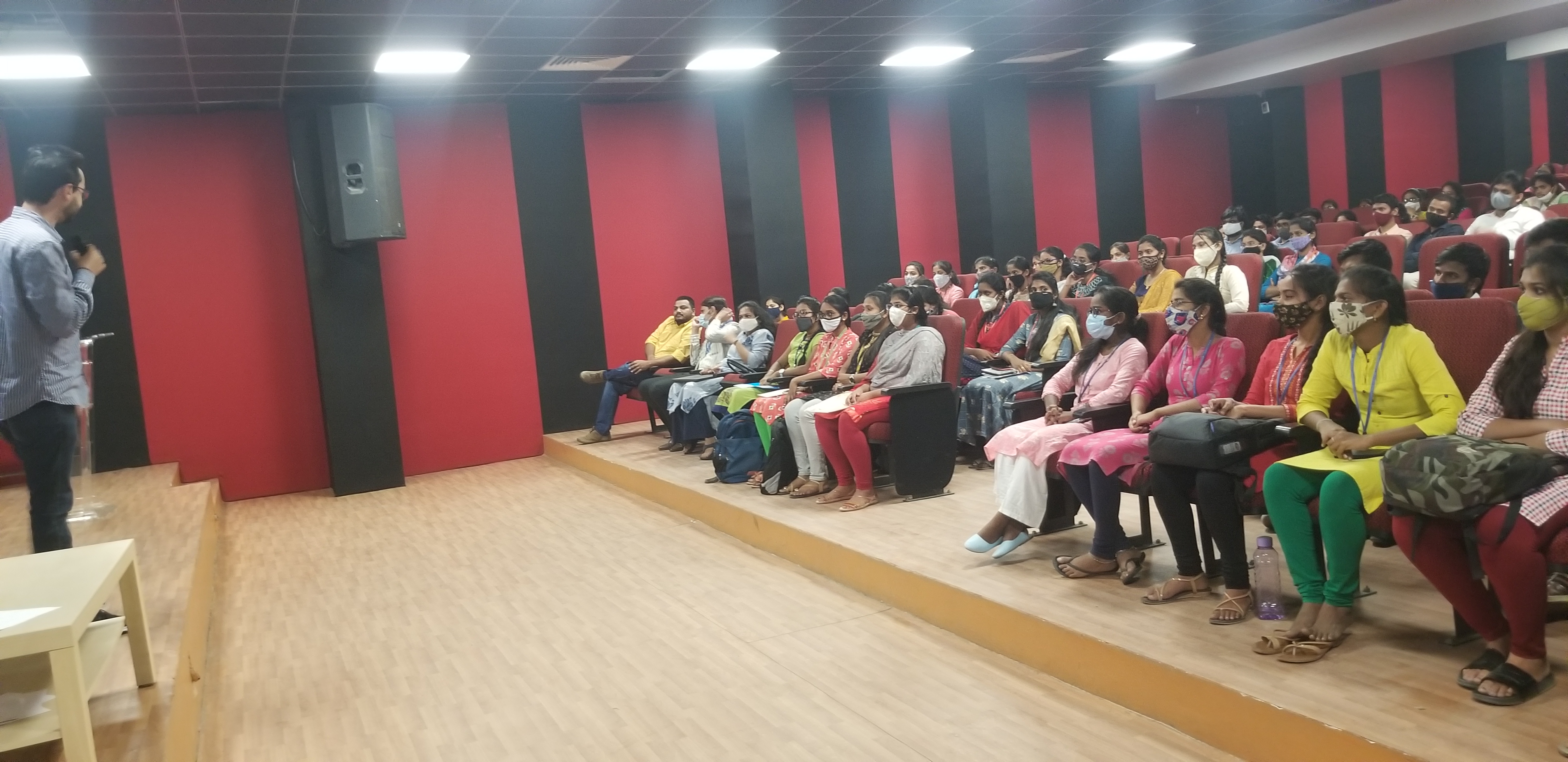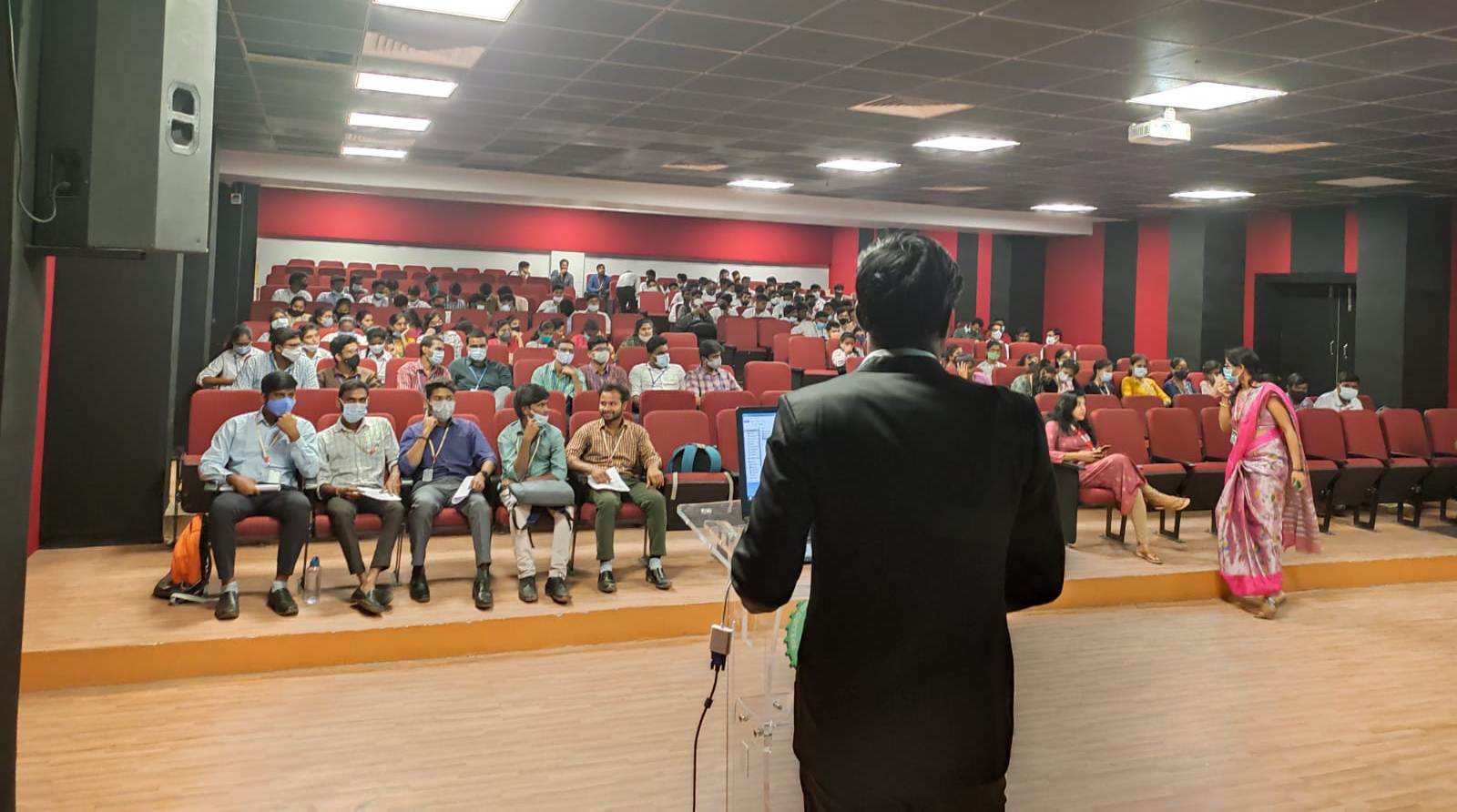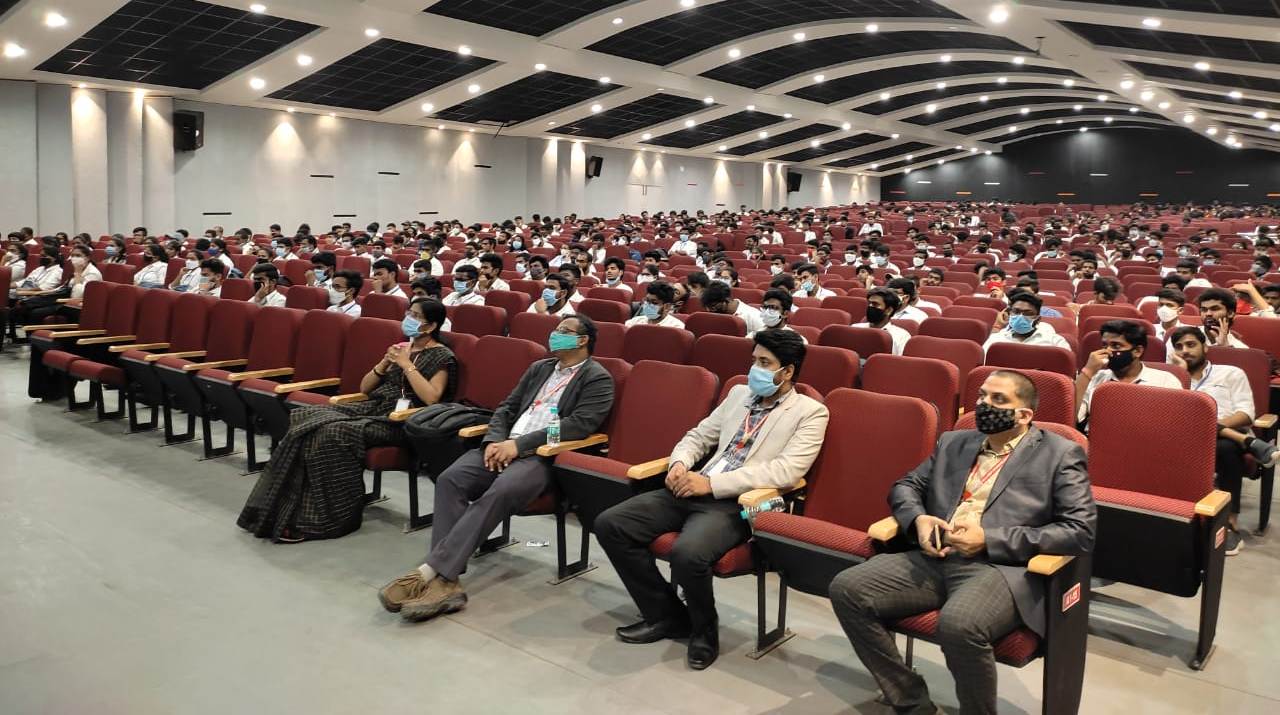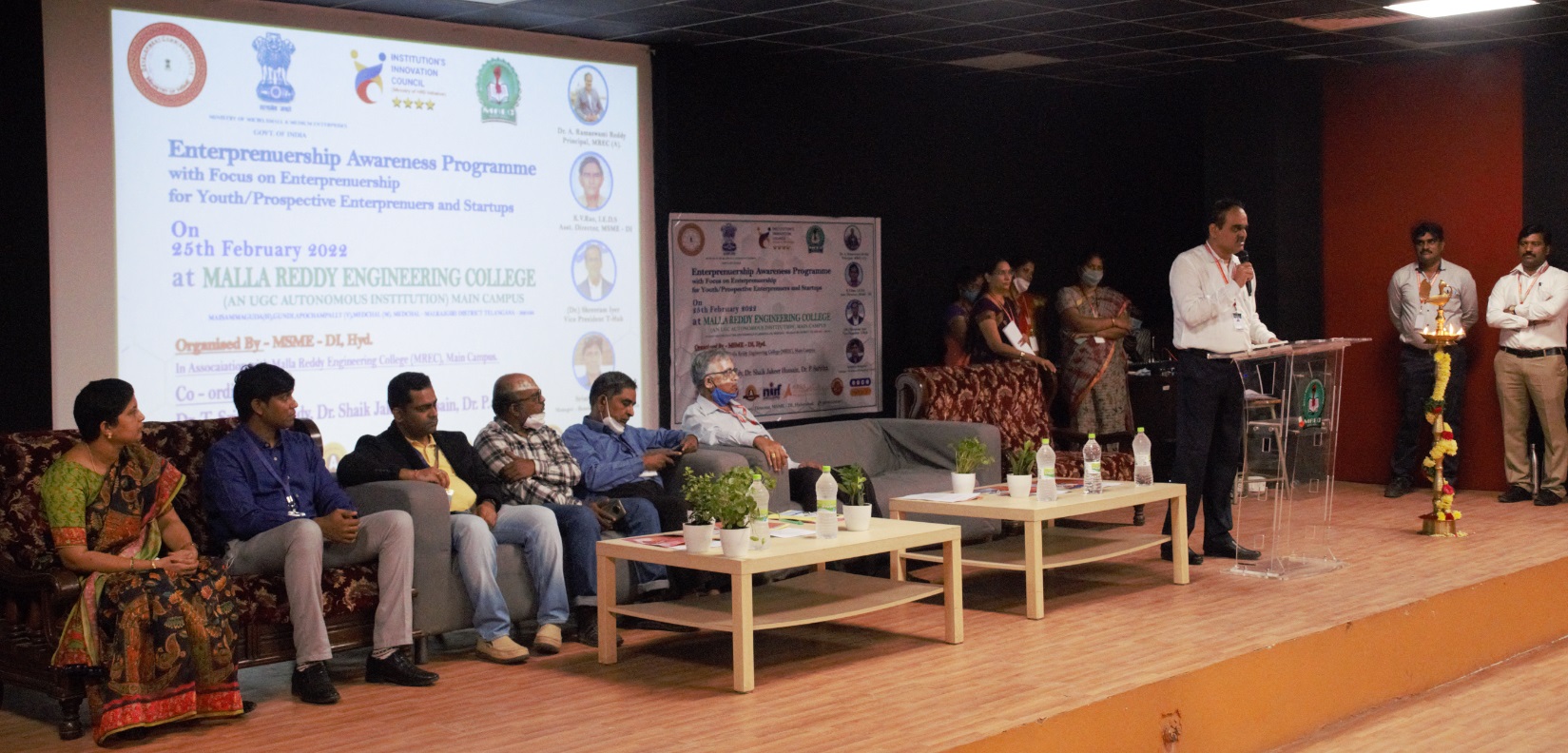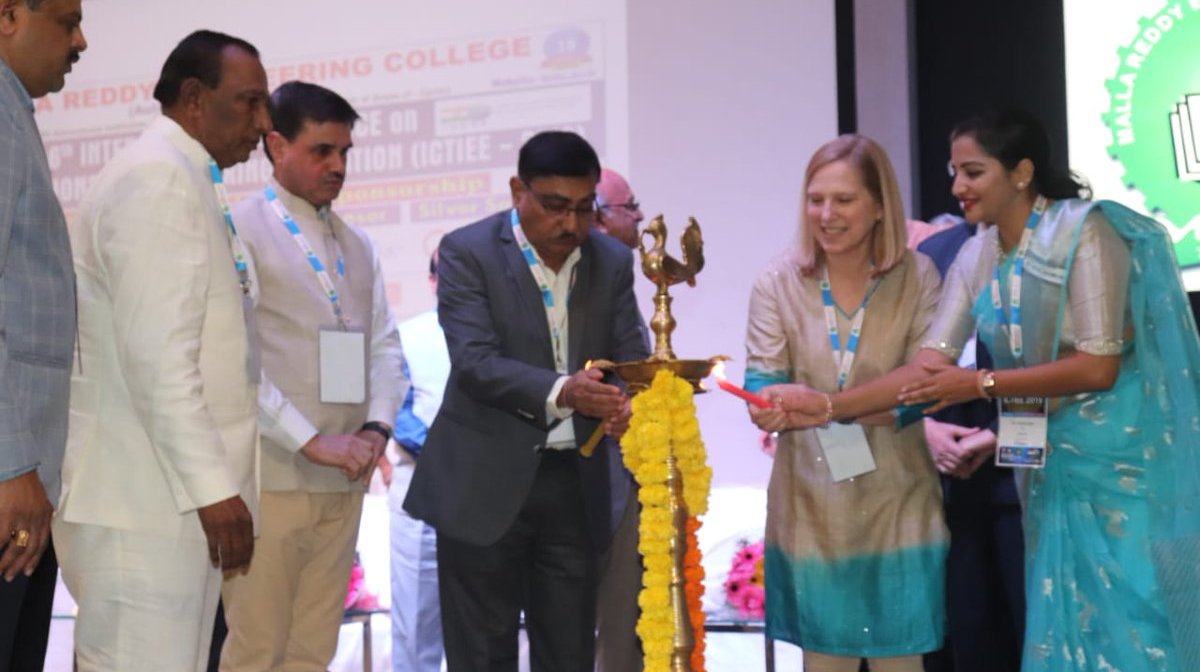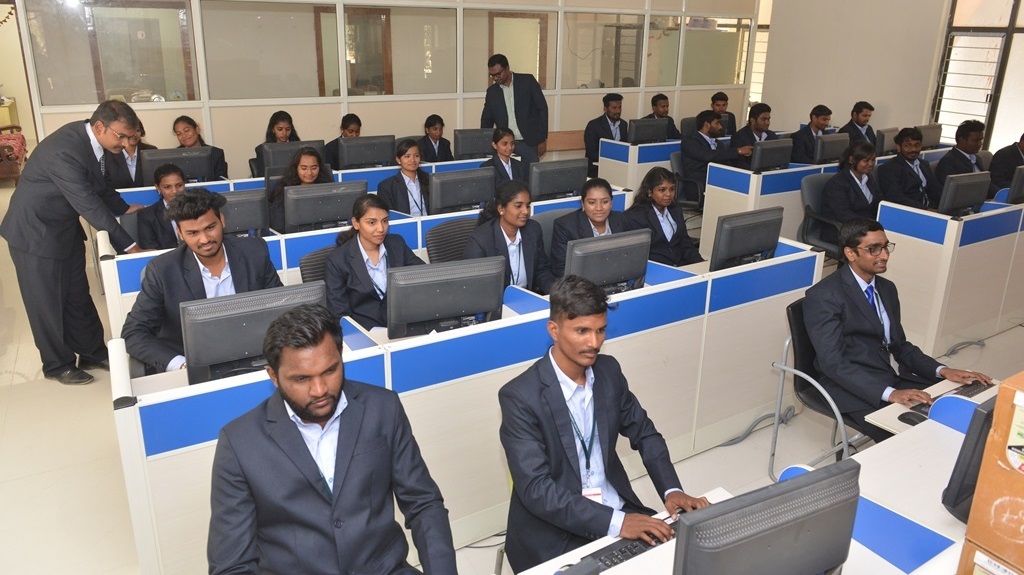 Computing Facilities
Recognizing the key role that IT plays in teaching as well as research, the MREC is committed to providing computing facilities of the highest standards. A high-speed optical fibre network of 1Gbps through two ISPs with wireless redundancy allows all students to access a range of services across our entire campus including student hostels with more than 200 access points.
The practical knowledge, which is an important part of a technical education, can be achieved by well-equipped Computer Laboratory. The Computer Laboratory is a basic component of the Institute's infrastructure, providing a wide range of support to the students and faculties involved in research and other academic activities. The Laboratories provides the hands-on need of today's industry requirements and what they learn in the classrooms.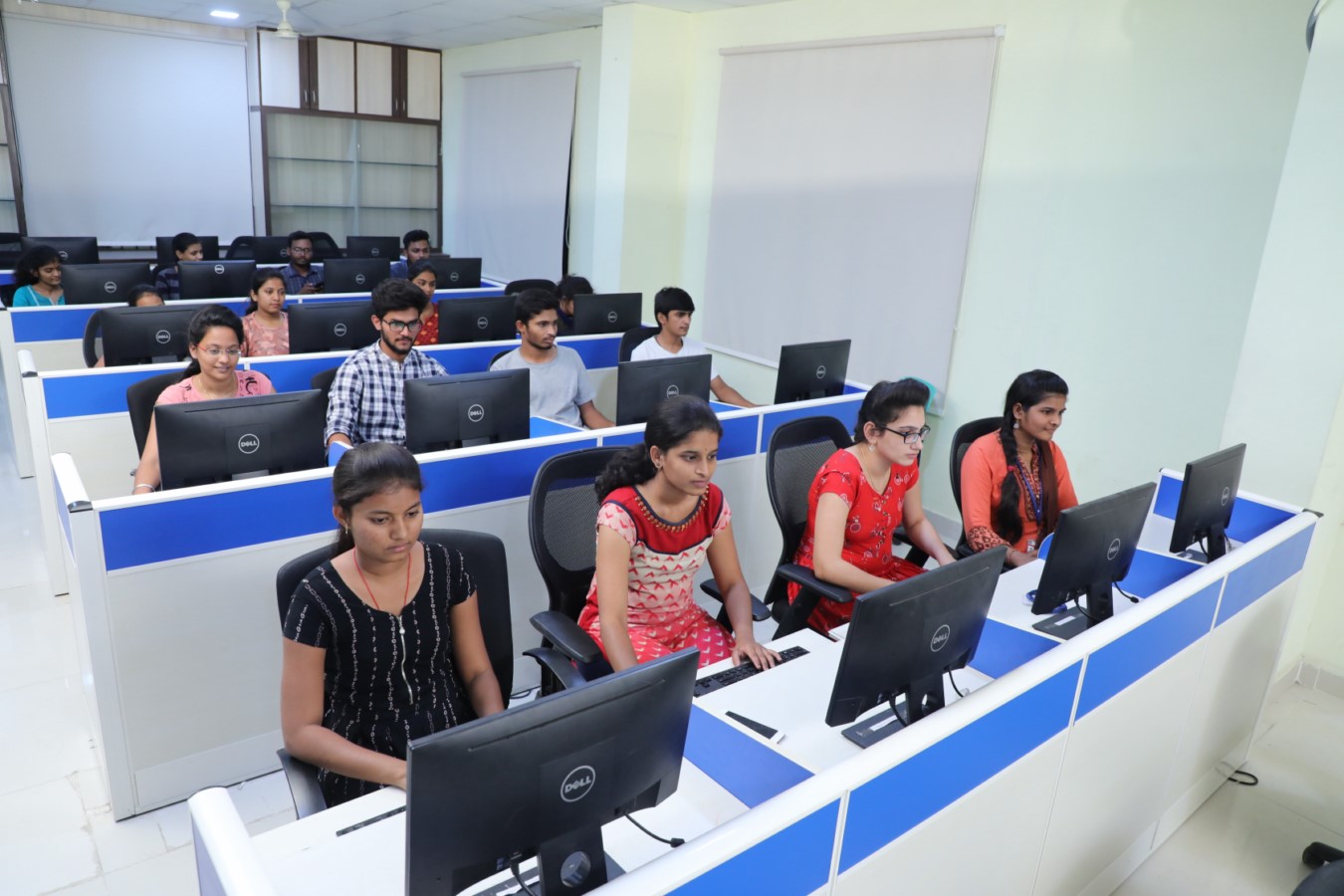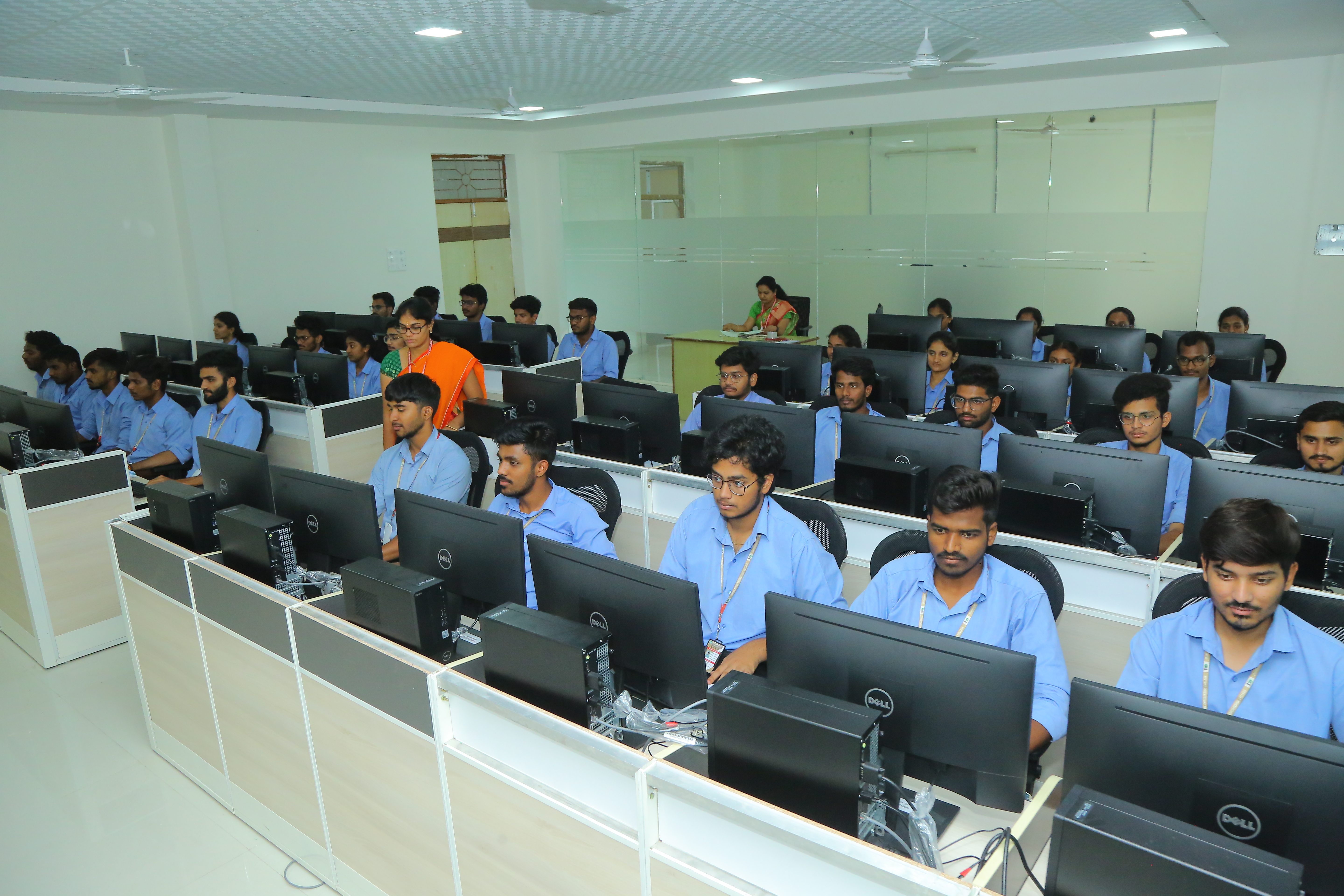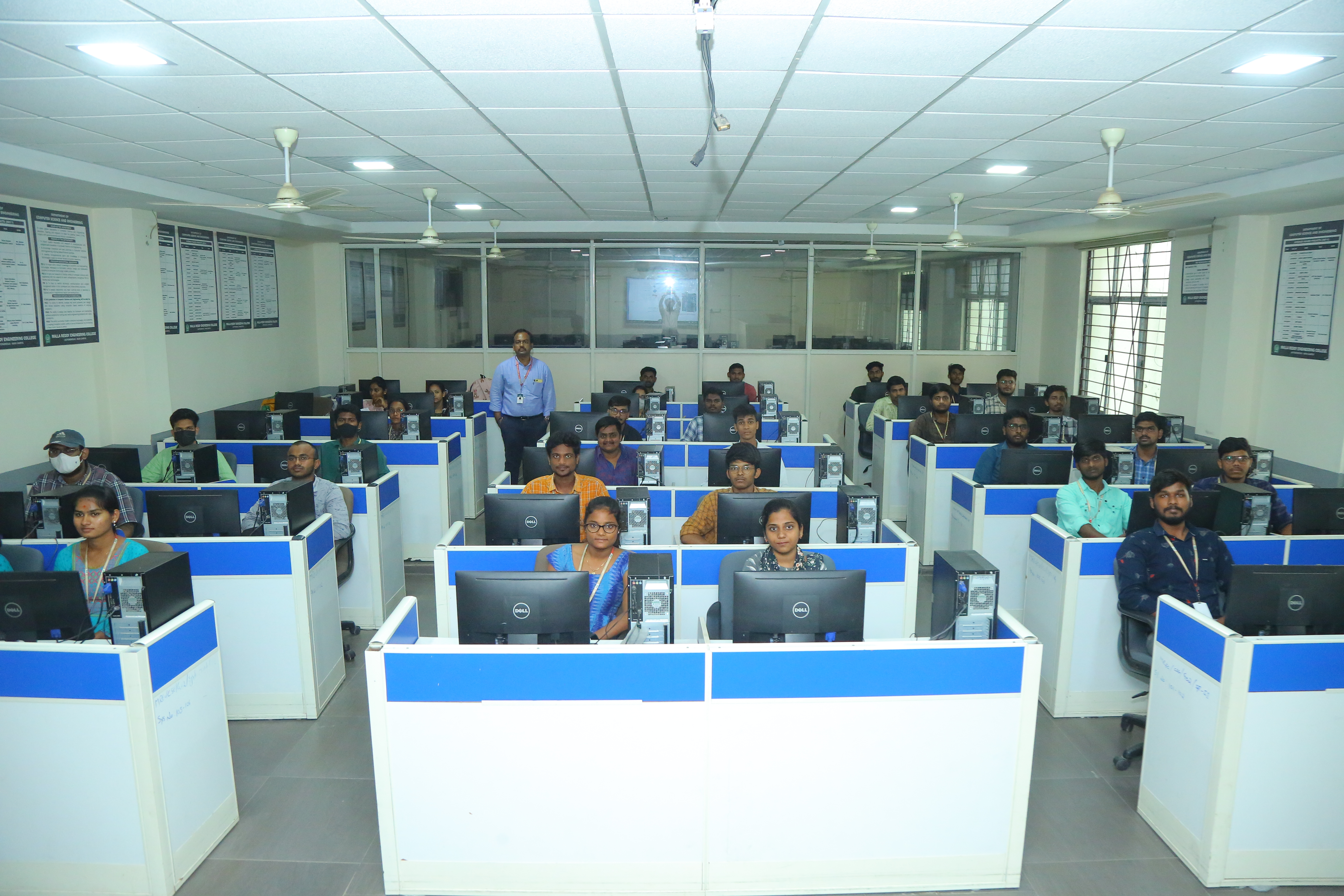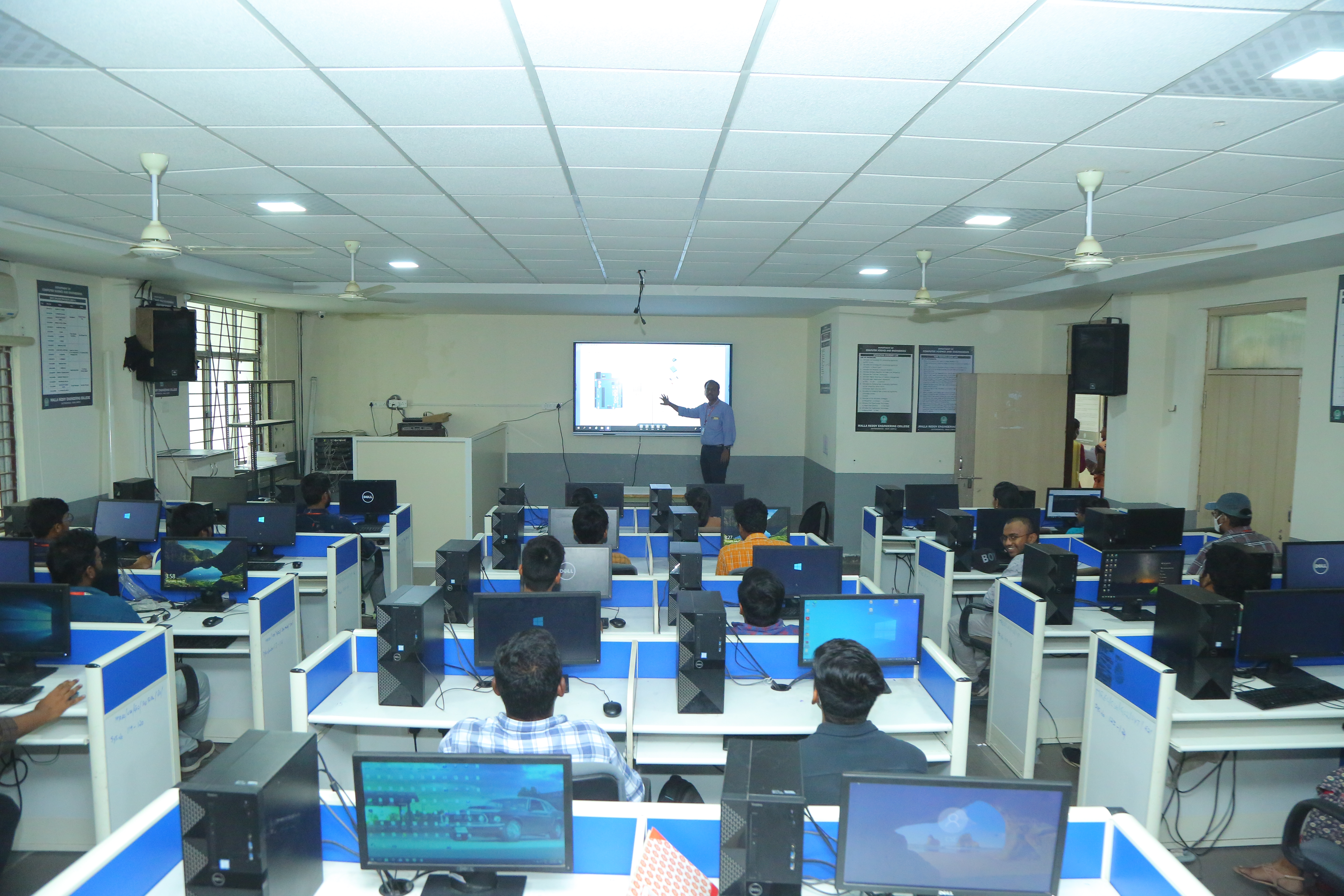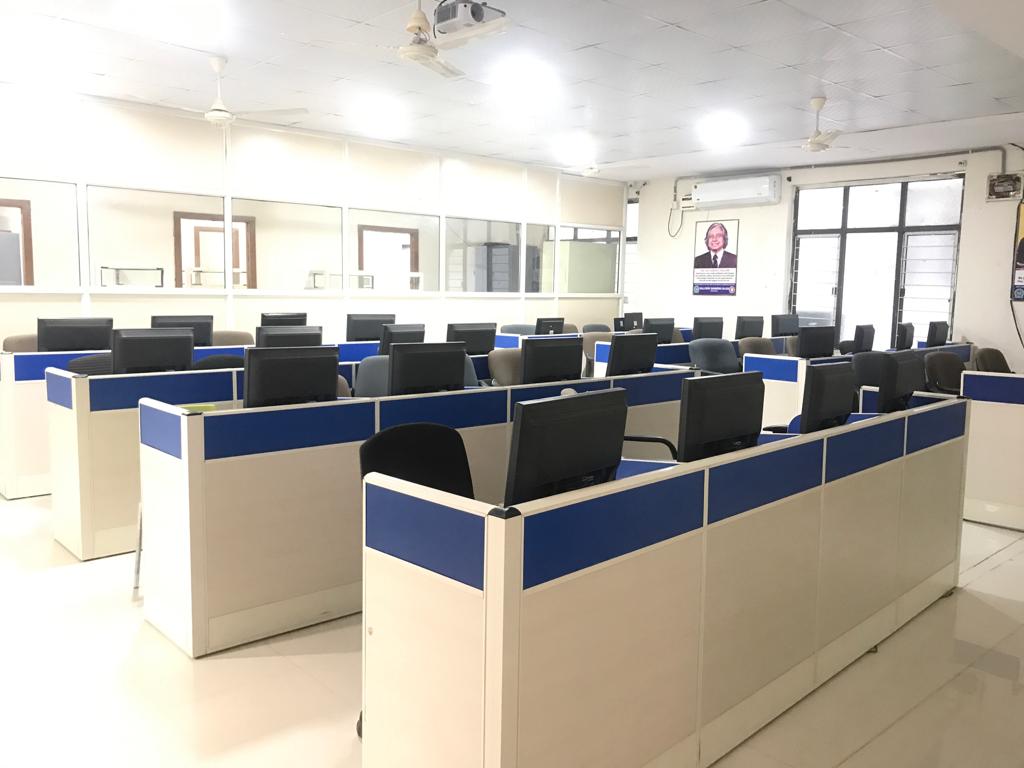 Laboratories
MREC has excellent laboratory facilities for carrying out teaching, research and consultancy activities in various disciplines of engineering , medical, dental sciences and mass communication. MREC has state of the art labs that allow the students to experiment and bring to practice what they have learnt in theory.
The laboratories are useful for students to implement the theory in practical aspects and helps student to apply their knowledge of theory for various courses of their course outcomes. The College has ensured all necessary steps to complying with the safety standards prescribed by the Statutory Authorities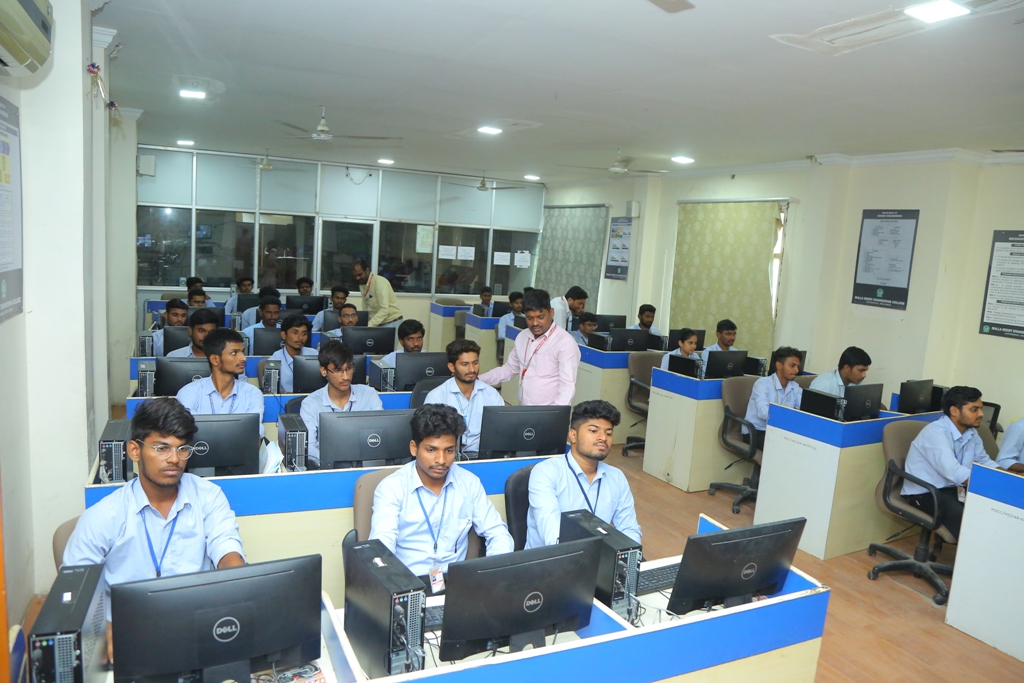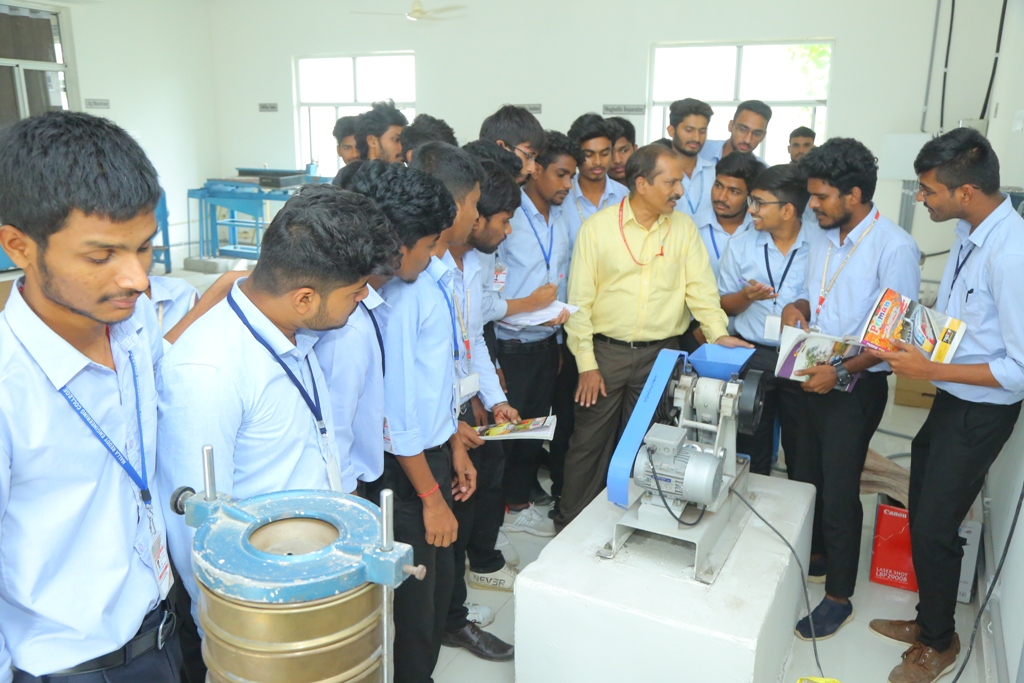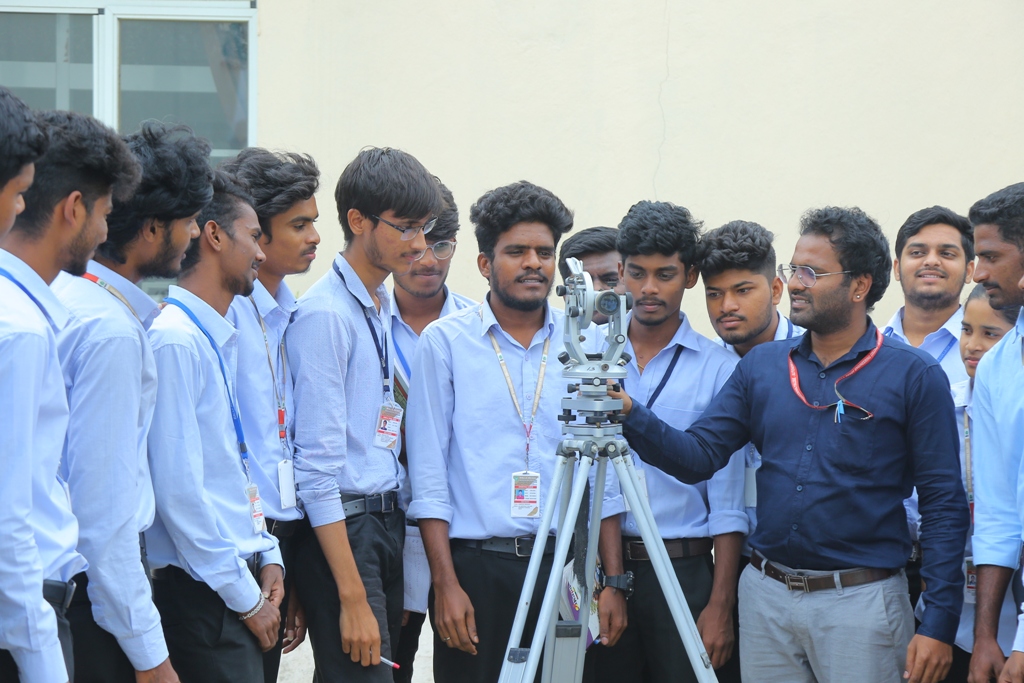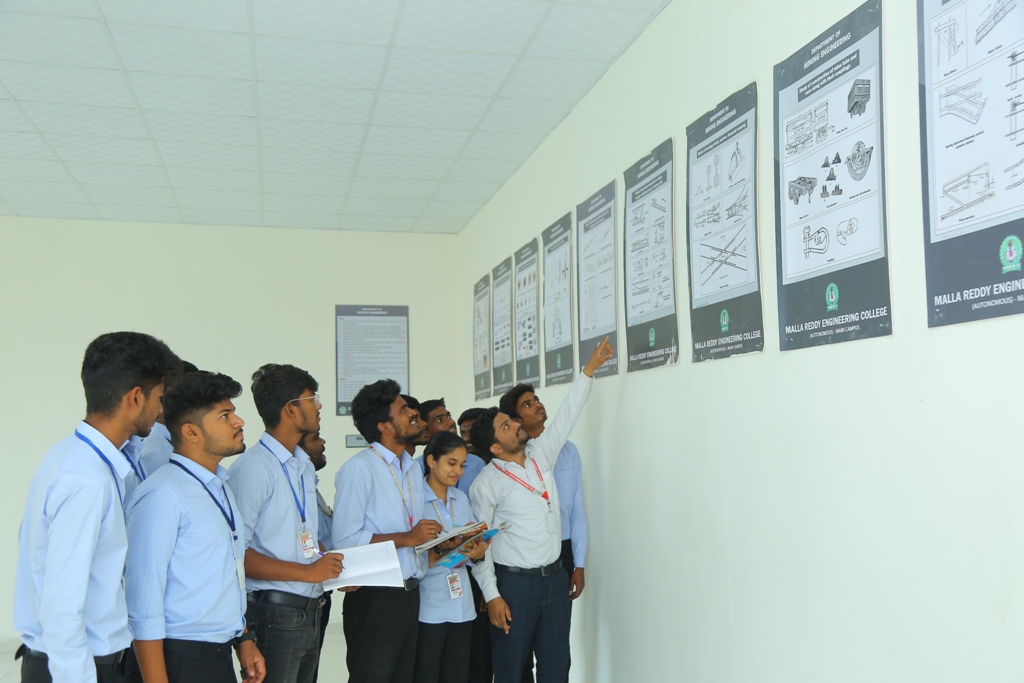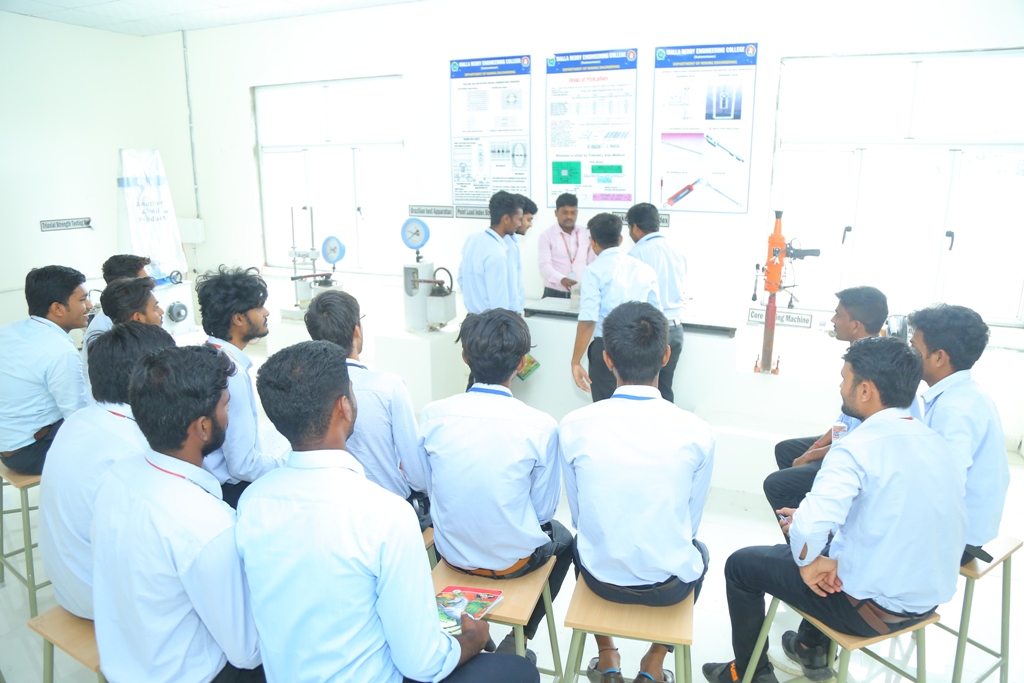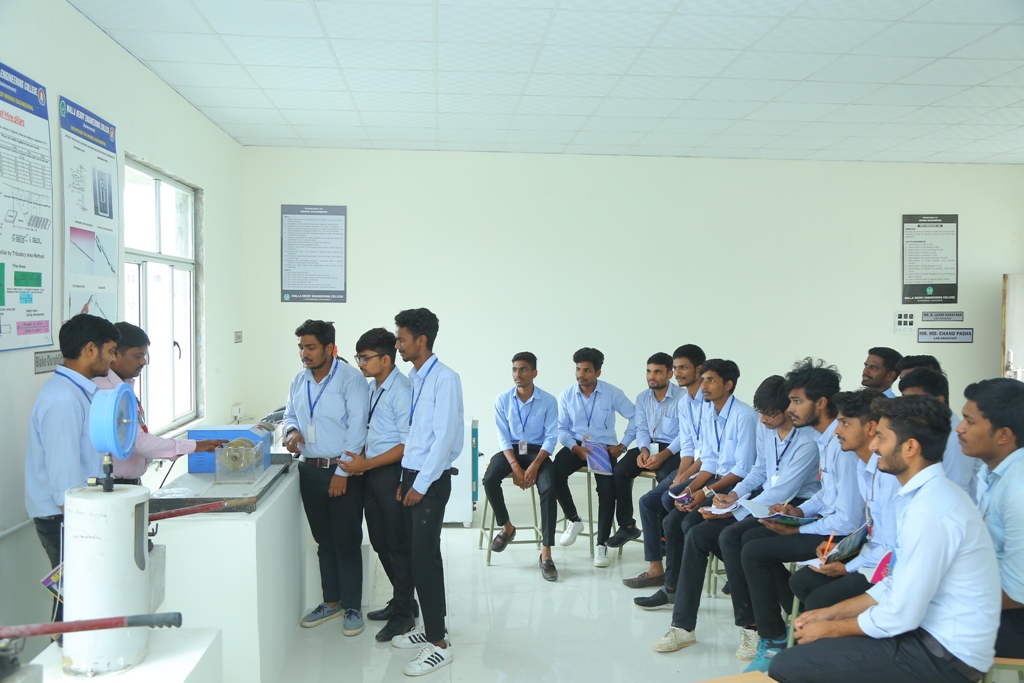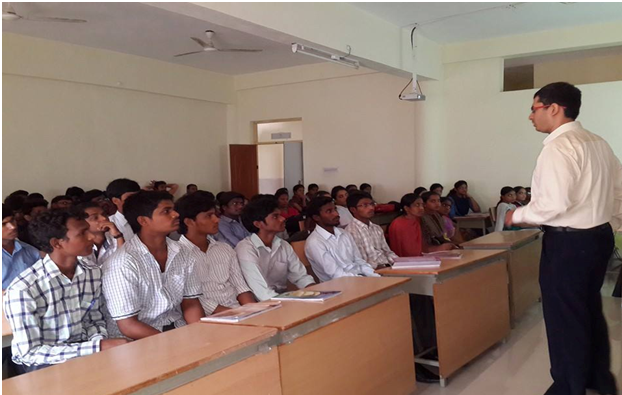 Workshops
The Teaching-Learning pedagogy used in the classrooms is IT enabled, and all classrooms are fitted with LCD projectors and sound systems . The lecture halls can accommodate up to 200 students while the tutorial classes are designed for strength of 30-40 students.
Workshop refers to the event where we can learn about the New Inventions and its core principles. Technology allows us to extend our ideas into the physical world using tools. The goal of this is to improve the quality of life for ourselves.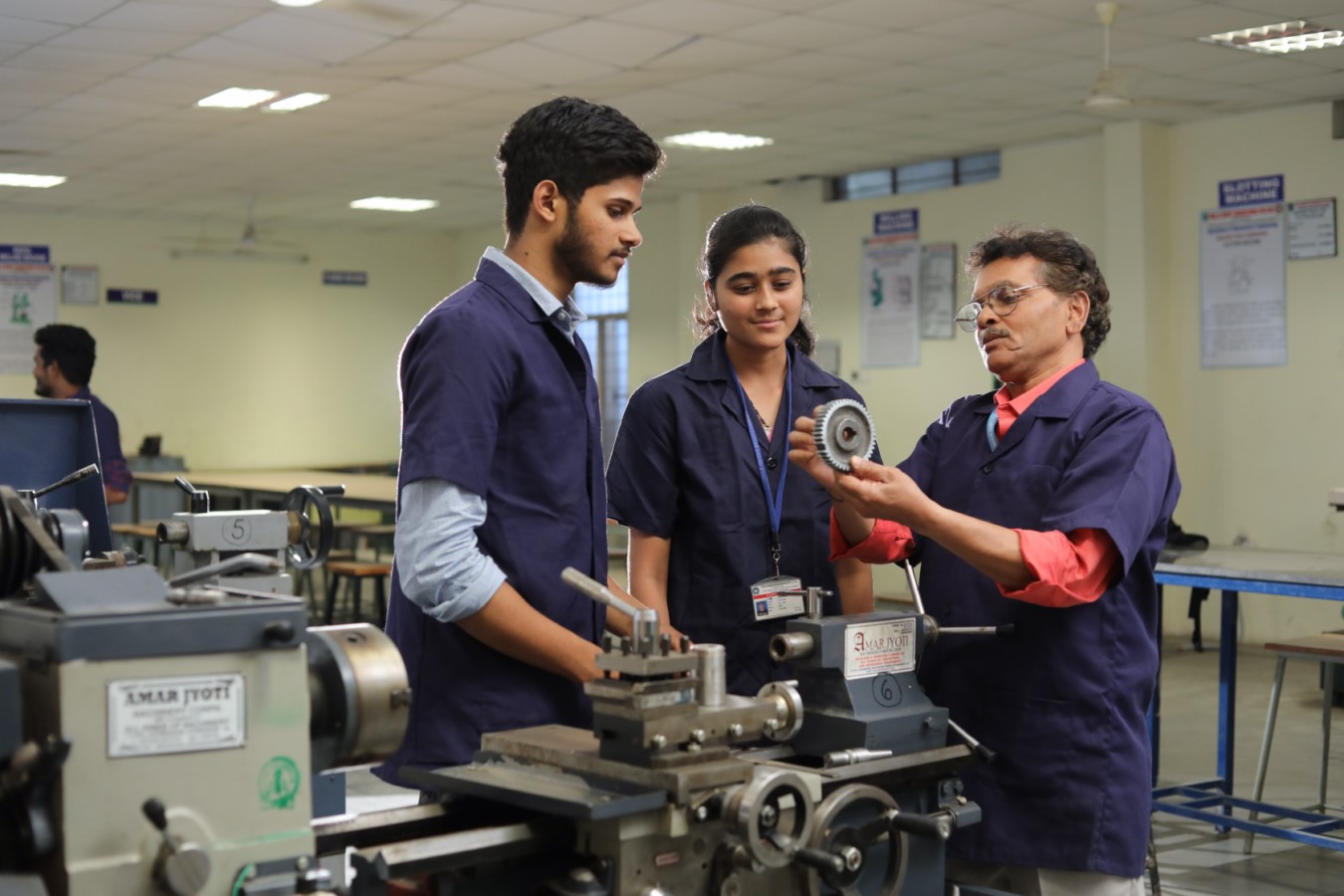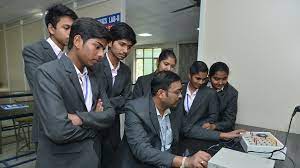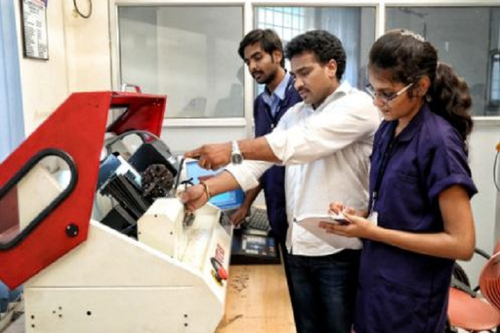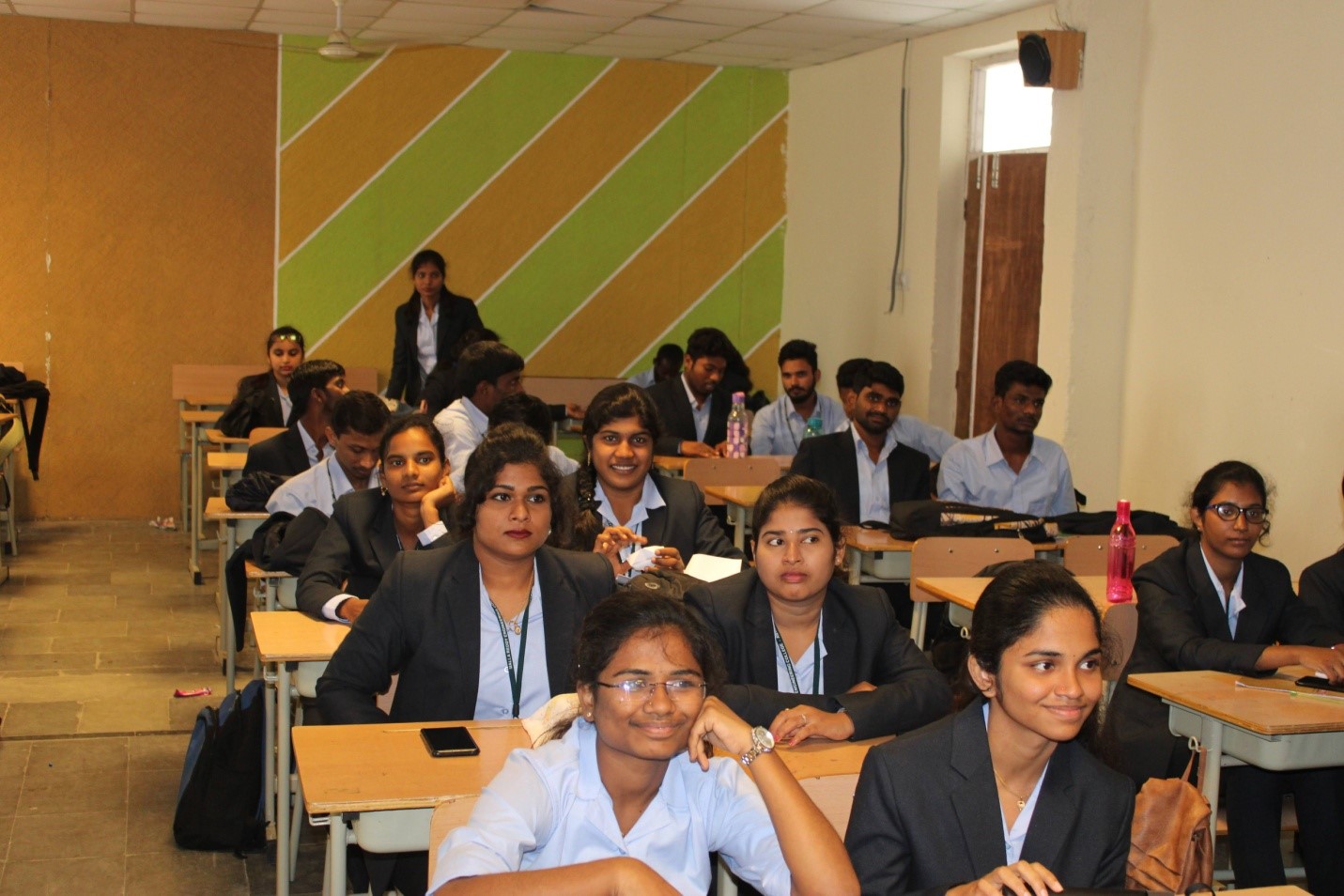 Classrooms
The Teaching-Learning pedagogy used in the classrooms is IT enabled , and all classrooms are fitted with LCD projectors and sound systems. The lecture halls can accommodate up to 200 students while the tutorial classes are designed for strength of 30-40 students.
Classrooms are spacious, well- ventilated with natural light and adequate electrical facilities. Well-designed furniture, teaching aids like LCD, etc. are used in the teaching-learning process. Our campus ensures a uniform and balanced distribution of space and resources to all categories and also to provide and maintain the necessary amenities to staff and students. The infrastructure required for each department is designed and placed in close proximity to ensure efficient teaching-learning process.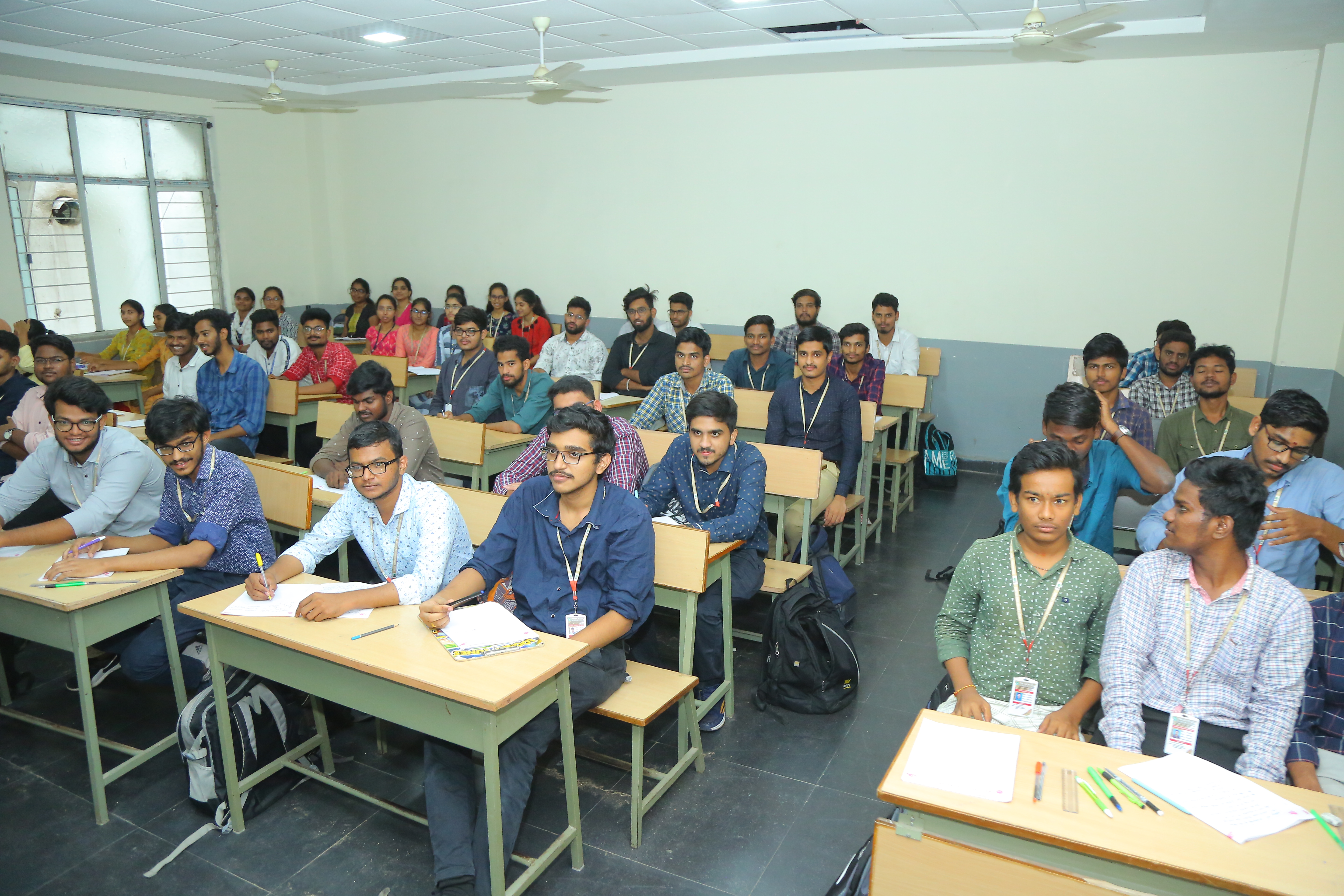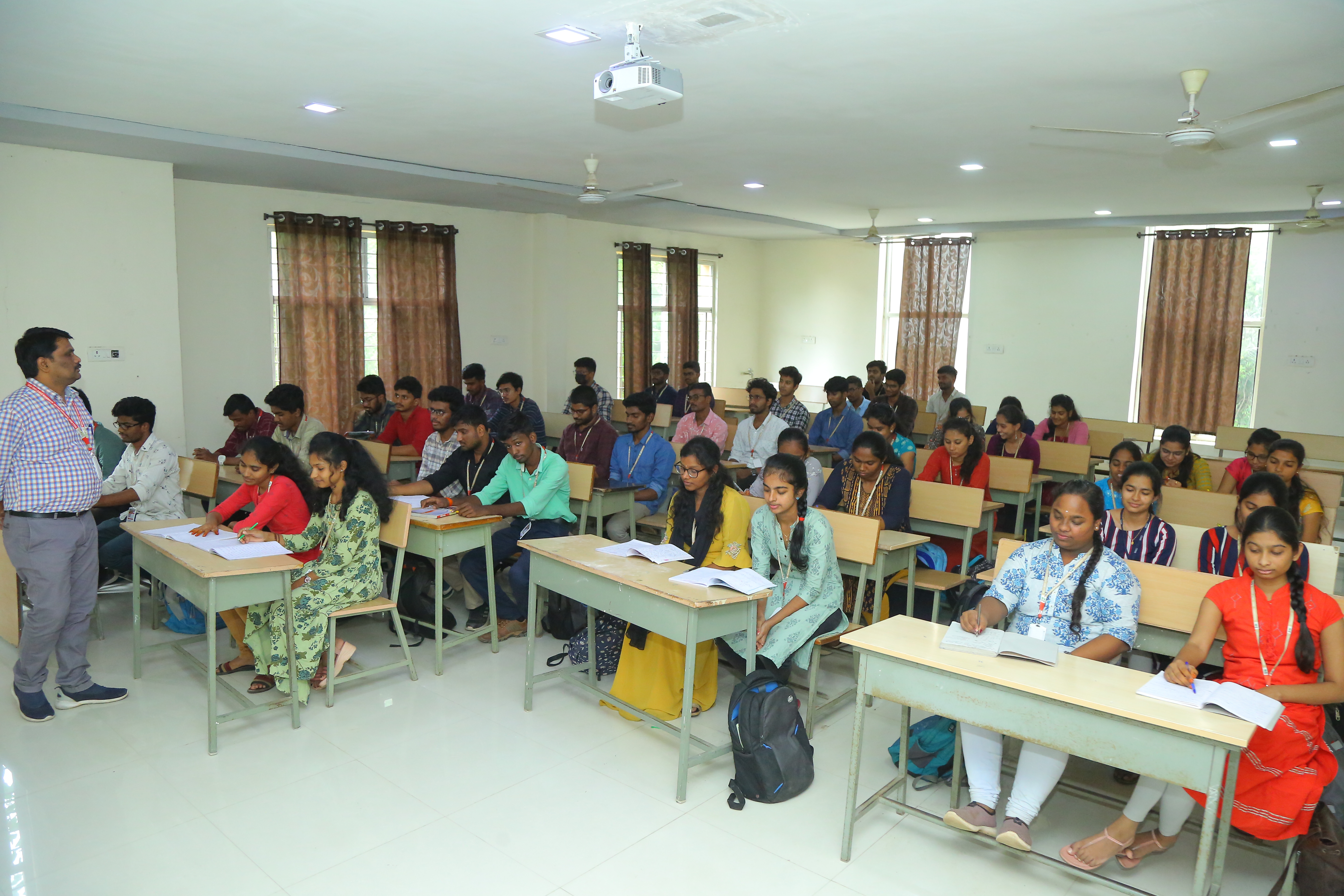 LIBRARY
MREC Synonymous
with the abode of knowledge,
Central Library of MREC
is stocked with around
1.4 Lac of books
and
thousands of
journals to propel the wisdom growth of the students. Library is frequently updated with new books and other useful study material for students from diverse streams.
In our quest to make the Library management immensely convenient for the users, MREC Library provides vital support complementing academic activities to students , researchers and staff. We arrange access to the world of information - whether online, multimedia or in print. In order to effectively capitalize on the opportunities provided by radical changes to technology, pedagogy and research practice, the libraries operate in a number of profound ways and work in partnership with faculty members to enhance student's research skill development, encompassing both information literacy and learning skills. The libraries now do provide effective research and learning environments with a user-focused approach which is the hallmark of MREC library.
RESIDENTIAL FACILITIES
MREC provides accommodation to students wishing to reside in the hostel. MREC has a home away from home for those students who come from various other states and city outskirts providing them the best amenities to make them feel at home.
The students develop a sense of responsibility and learn to manage their life independently staying in hostels.
An external security agency is contracted for providing security at the hostel. The services of the security personnel are monitored by the warden and the assistant warden. The Mess Secretary works in conjunction with the mess staff towards procurement of food items, planning of the menu and maintenance of hygiene in the kitchen and the mess hall.
TRANSPORTATION
MREC situated in Hyderabad is well-connected with the Telangana State capital.
It offers transport facility to its students and faculty members on very nominal charges
. The buses ply on different routes of Hyderabad, Secunderabad and other Near by areas to pick and drop the students.
Our Bus drivers are highly qualified
and are licensed by the RTO to drive college buses to ensure the
full safety of both the students & staff members
.
The students are spared from the difficulty of commuting to MREC by public transport. The transport facility is also a significant contributor of inculcating an element of punctuality among the students. Bus Facility is also available for students & faculty members for industrial visits, field trips and other academic activities .
MREC Events
What's Happening on MREC Campus
Mar 11
Akshara 2k23_Student has got talent

Akshara 2k23_Student has got talent
Mar 11
Akshara 2k23_SGT_01_Dance

Akshara 2k23_SGT_01_Dance
Mar 11
Akshara 2k23_SGT_02_Music

Akshara 2k23_SGT_02_Music
Mar 11
SGT_03_Theatre

SGT_03_Theatre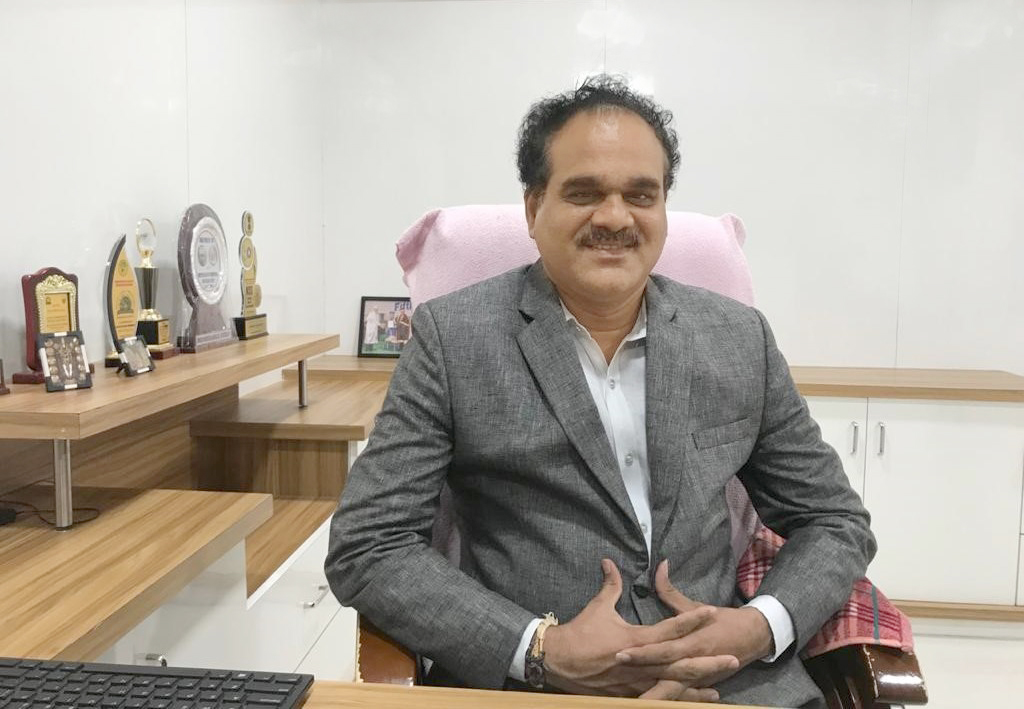 Dr. A. Ramaswami Reddy
Director / Principal MREC (A)
"We at MREC (A) work with a missionary zeal to address the educational and career goals of engineering students. We harness our students' academic abilities to equip them to become industry ready and future ready. We have put in place a multitude of programs such as seminars, workshops, focus groups, student activity centers, effective mentoring mechanisms so as to develop requisite skills and knowledge of our students, thereby catering to changing academic and professional needs. We implement unique and unparalleled academic and administrative initiatives which contribute to the overall development of the student communities."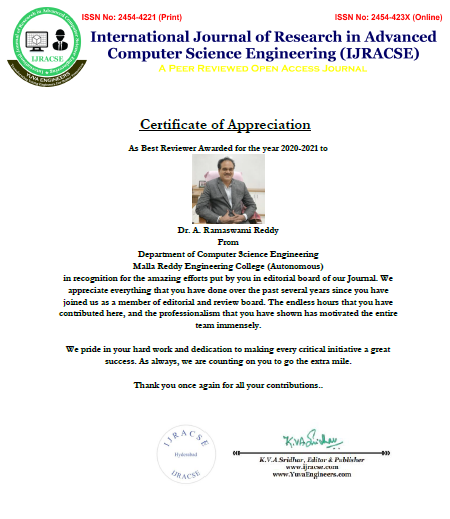 IJRACSE 2020-2021 Best Reviewer Award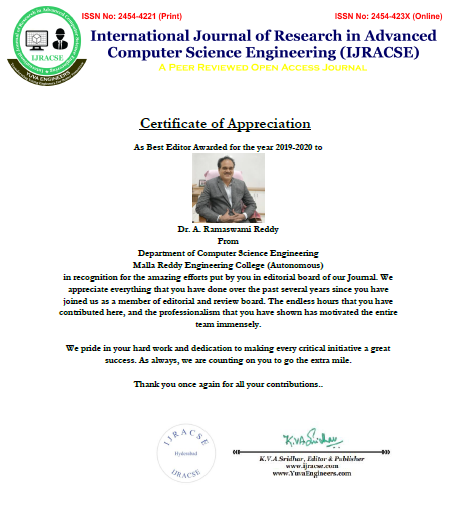 IJRACSE 2019-2020 Best Reviewer Award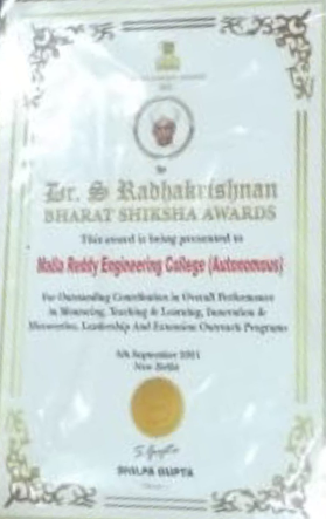 Dr. S Radhakrishnan
Bharat Shiksha Award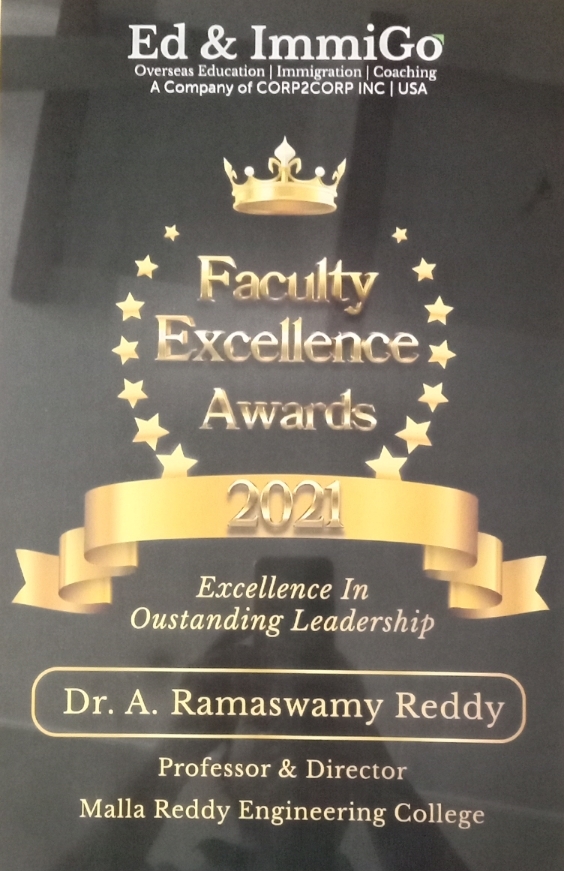 Excellence In
Outstanding Leadership
Institution Highlights
Accredited by NBA and NAAC
250+ Companies for Campus Placement
MoU's with reputed institutions
Best Engineering College in India-South
Top Engineering College in
Hyderabad Metropolitan City
Best Technical Institute for
Employability in South India
Mechanical Engineering
Department Highlights
The Department of Mechanical Engineering has been established since the inception of the institution in the year 2002 with a sanctioned intake of 60. With the development of new facilities and infrastructure the intake was increased to 120 in the year 2009 and further increased to 180 and 240 in the year 2013 and 2014 respectively. Complying with its vision statement, the department provides encouraging environment for converting its students into leaders with passion for innovation.
Highly Qualified & Research Oriented Faculty
Industry oriented learning through Technology Groups
Excellent infrastructure & computing facilities
Excellent placement records
Strong Alumni & industry Interaction.
Well defined student mentoring process
Excellent academic results
Strong focus on placement preparation & continuous assessment
Research orientation for both faculty & students.
Focus on programming hands-on
Motivation for Self learning initiatives
Monthly coverage of student articles & department activities through monthly e-magazine 'The Byte'
Well defined teaching-learning process with use of technology based teaching methodologies
Orientation programs for 1st & 2nd yr students
National & International level Engineering activities
Enough opportunities for all round development of students through engineering activities under student chapters and SAC clubs
Strong Alumni & industry Interaction. Our Alumni are working in top MNC's of world like IBM,Microsoft,Facebook,SAP,Oracle etc
Outcome Based Education and Project Based Learning (PBL) Models
Value Added Courses such as ANSYS and SOLIDWORKS
Separate department library with over 300 volumes and e-journals
Active Professional Chapters (ASME, ISTE, SAE, SAME, ISHRAE etc) and Student Clubs (MARK club, FEM club and CAD club)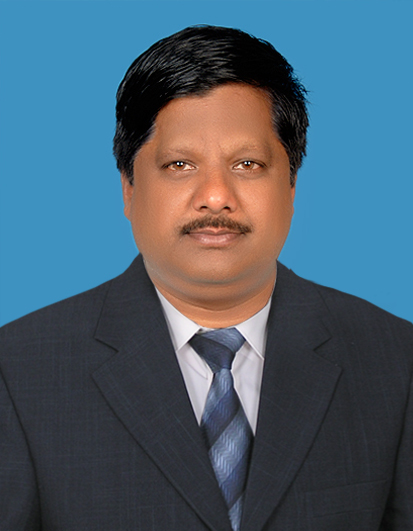 Dr. A. Raveendra
(Professor & Head of Department ME)
MEhod@mrec.ac.in
Campus Life
A thriving community of creative and accomplished people from around the world
Student Life

A residential campus with diverse housing, exceptional dining, health care and over 600 student organizations
Arts & Culture

A rich tradition of fostering creativity and a vibrant arts district on campus
Arts & Culture

A rich tradition of fostering creativity and a vibrant arts district on campus
Student Alumni
A Successful MREC Student Alumni community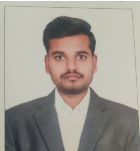 BOLLEDA INDRASENA REDDY
★★★★★
"I chose MREC Mining Engineering because I knew I wanted to do engineering and wanted to travel the world as part of my work. By choosing MREC, I got to learn in French which allows me to work internationally in French. Over the course of my studies at MREC, I was able to set the foundation for my future career in the mining industry. I was also involved in extracurricular student initiatives such as the Co-op Mining Engineering Undergraduate Society, I also attended the student portion of large industry events. Since graduating from MREC, I got my first job as a Junior Mining Engineer at ZELFSTUDIE PVT LTD where I obtained my Engineer's Permit with. I continued being involved with mining-related initiatives I am now working as a Business Advisor, Operations and Projects at ZELFSTUDIE PVT LTD."
B.Tech (Mining) , 2018-2022
Placed In : ZELFSTUDIE PVT LTD 3.6 LPA

JENEKAR SANKETH
★★★★★
"Mining Engineering is one of the diverse engineering programs. A very interesting career choice, if you love dealing with nature, field work and the beauty of the mountains. Because of my passion for mining technology and sustainability, I started my career as a developer and implementation specialist at ZELFSTUDIE PVT LTD, where I developed automated mine design functionalities and learned about product management and Agile methodology. I am constantly striving to learn about and implement new technologies that will facilitate our industry into the technology revolution that involves, big data, machine learning, integrated operations and AHS. My best advice to current student is to follow your interest, and have the courage to take some risks to experiment and diversify your skillsets early on in your career."
B.Tech (Mining) , 2018-2022
Placed In : ZELFSTUDIE PVT LTD 3.6LPA
KURMA NAVEEN
★★★★★
"I had a hard time deciding which field of engineering to study until I got to know about MREC in Hyderabad. They explained everything so clearly and sold the idea of studying in this field. With my interest in geology and his presentation, I was convinced that this was the right program for me. I enjoyed my classes, as I had so much to learn about this new field and how technology was slowly making its way into the mining industry. Most of my co-ops were related to research. My job is to research the mining industry, develop a deep understanding of software and how it relates to the current challenges faced in the mining industry, and promote the software products in creative ways. With my research background from my co-ops, I find myself good at this type of work because I can apply my research analysis skills in collecting data."
B.Tech (Mining) , 2018-2022
Placed In : ZELFSTUDIE PVT LTD 3.6LPA

POTHUGANTI VISHAL
★★★★★
"Mining Engineering at MREC was one of my life's most confident choices. My passion and insights made me want to be part of it too. It is easy to want to be attracted to the mining community. The degree is a hands-on Bachelors program that opens the door to exploring the world of international industry beginning with life-changing experiences through co-op work terms. Mining the Earth's resources gives humankind the capacity to evolve technologically and provides a means to improve lives in all countries and nations. My journey with MREC Mining Engineering provided me a strong foundation through fantastic professors, a rigorous academic program with many specialization choices. Learning from the reliability course captivated my focus on the equipment reliability and maintenance aspects of mining. "
B.Tech (Mining) , 2018-2022
Placed In : ZELFSTUDIE PVT LTD 3.6LPA